Congratulations 2022 Silver Beaver Recipients
---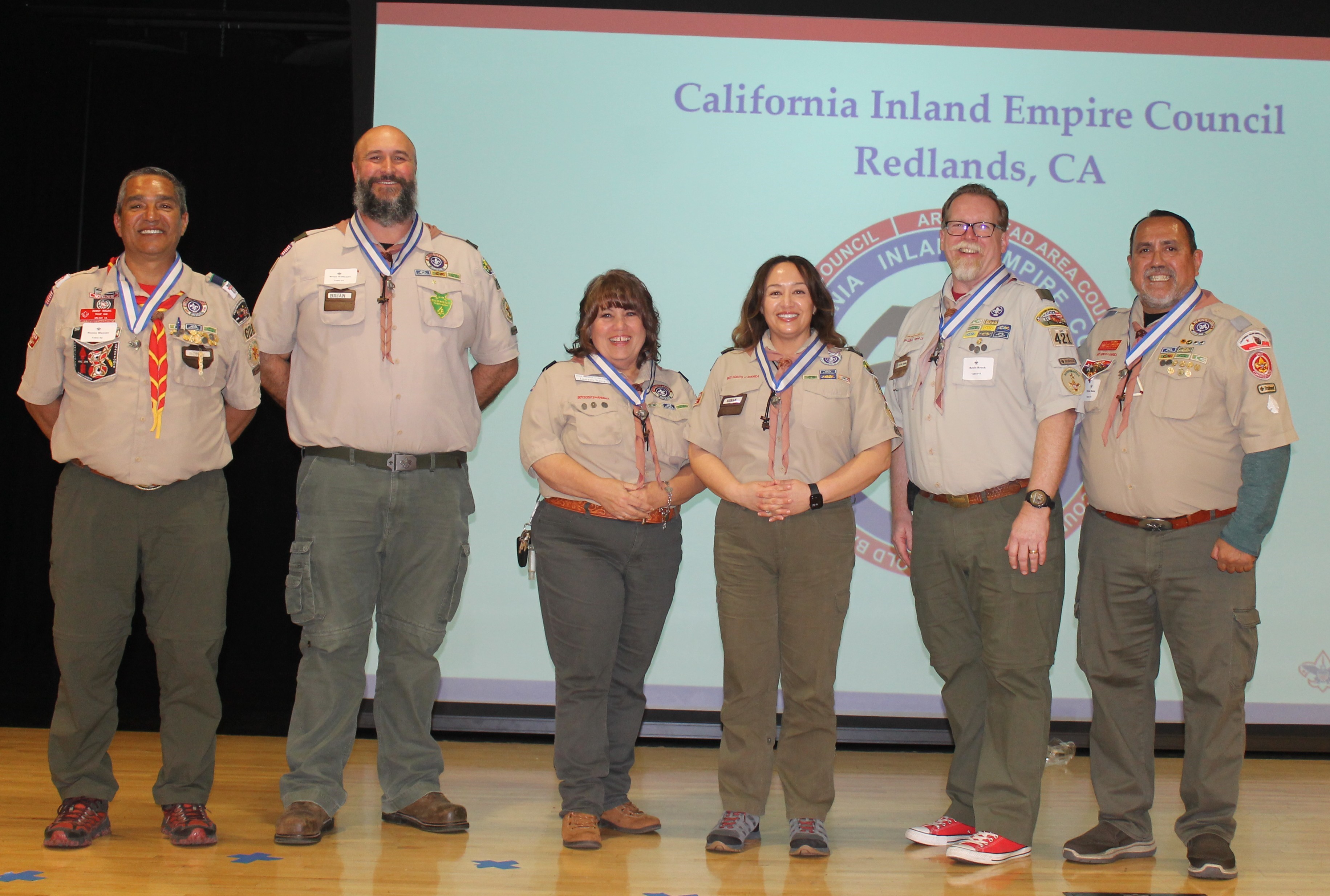 Left to Right:
Ronnie Macias, Brian Galleano, Laurey Neuer, Susan Davalos, Kevin Krock, Victor Ramos
---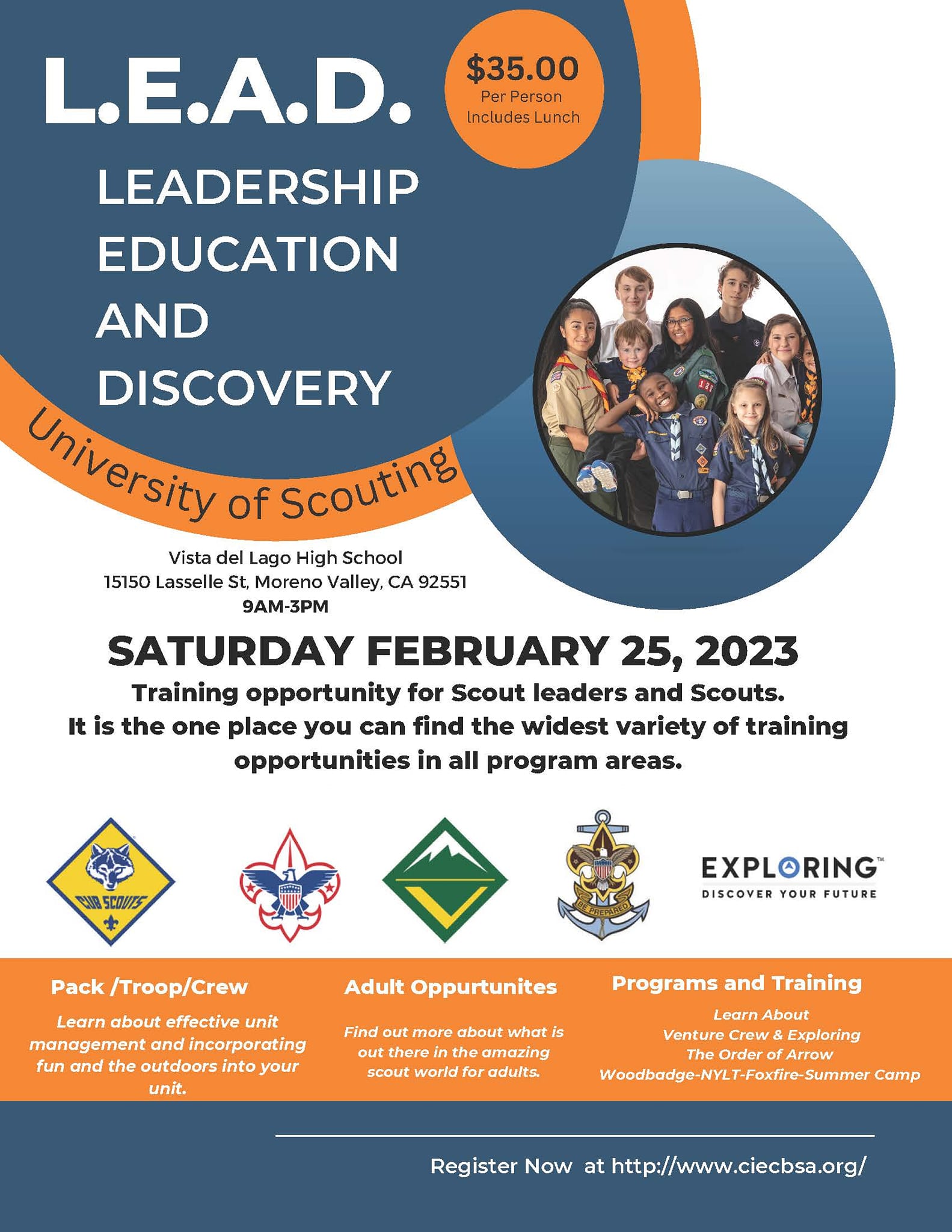 ---
---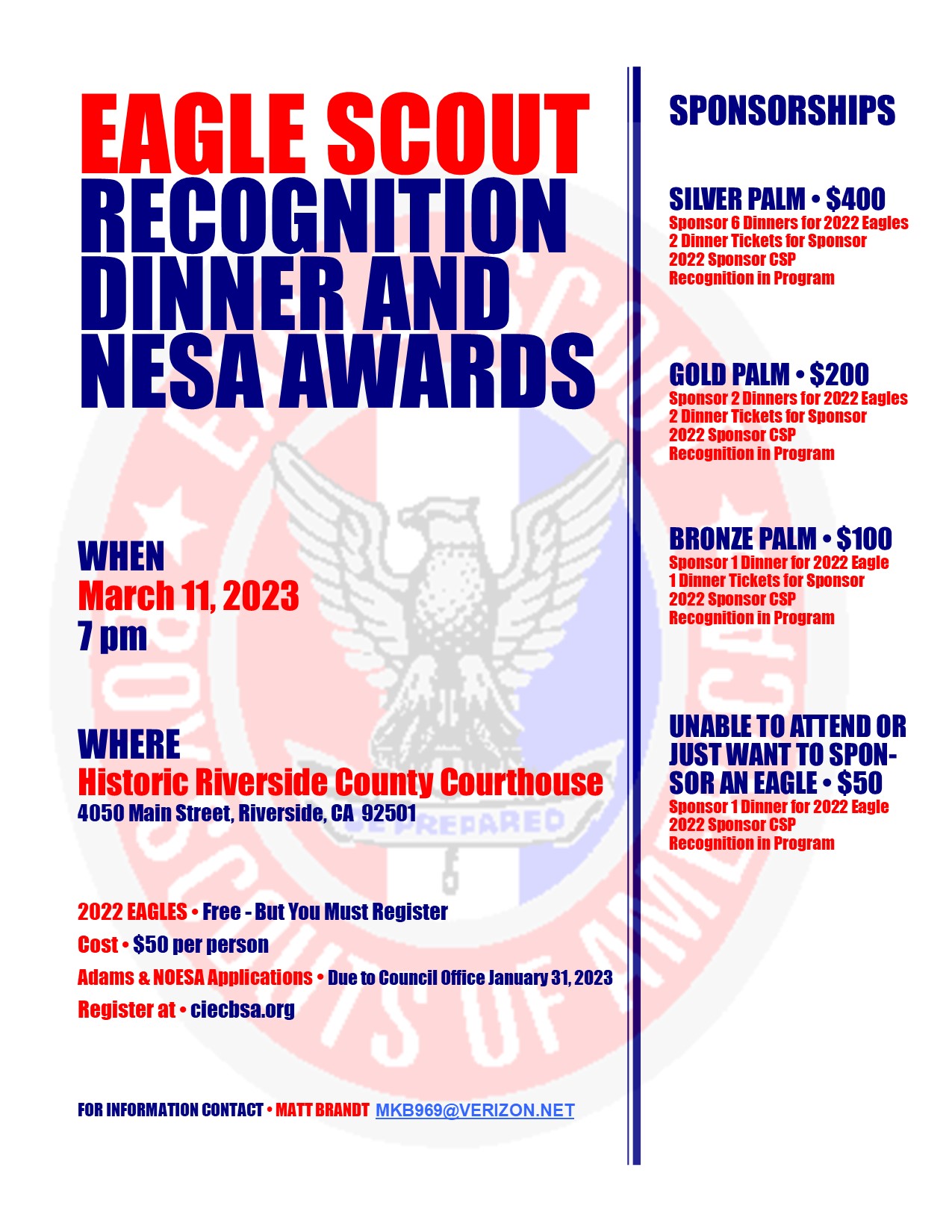 ---
---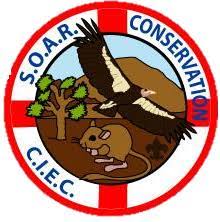 ---
College of Commissioner Science
---
Click here for the list of course offerings being planned for the day.
***Please Note: There may be last minute schedule adjustments, therefore it is recommended that attendees be prepared with a variety of interests***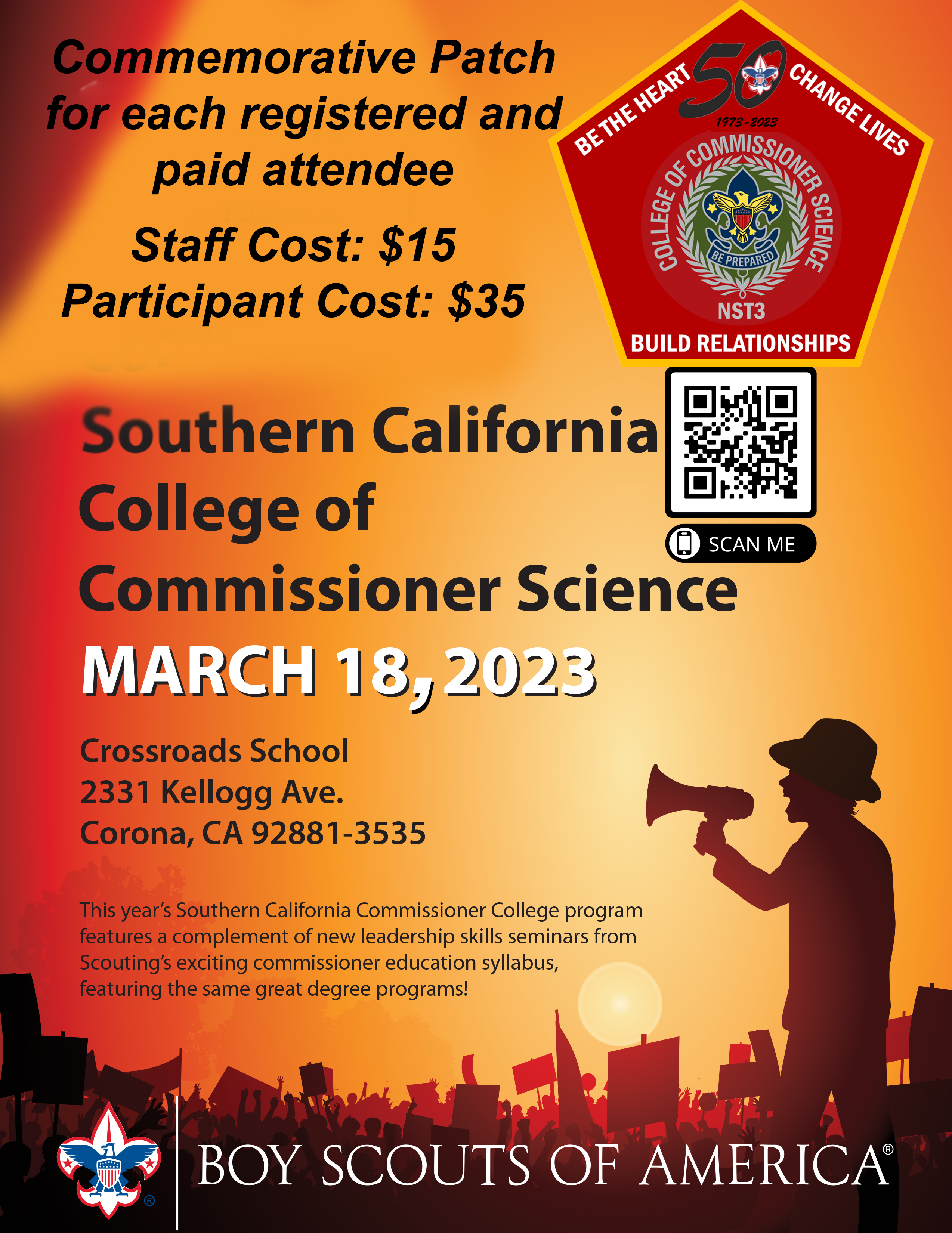 ---
Family Cub Camp 2023 Registration Open
---

---
Summer Camp 2023 Registration Open
---

Scouts BSA 1/2 Week Mini Summer Camps
---
Hyland Trek
---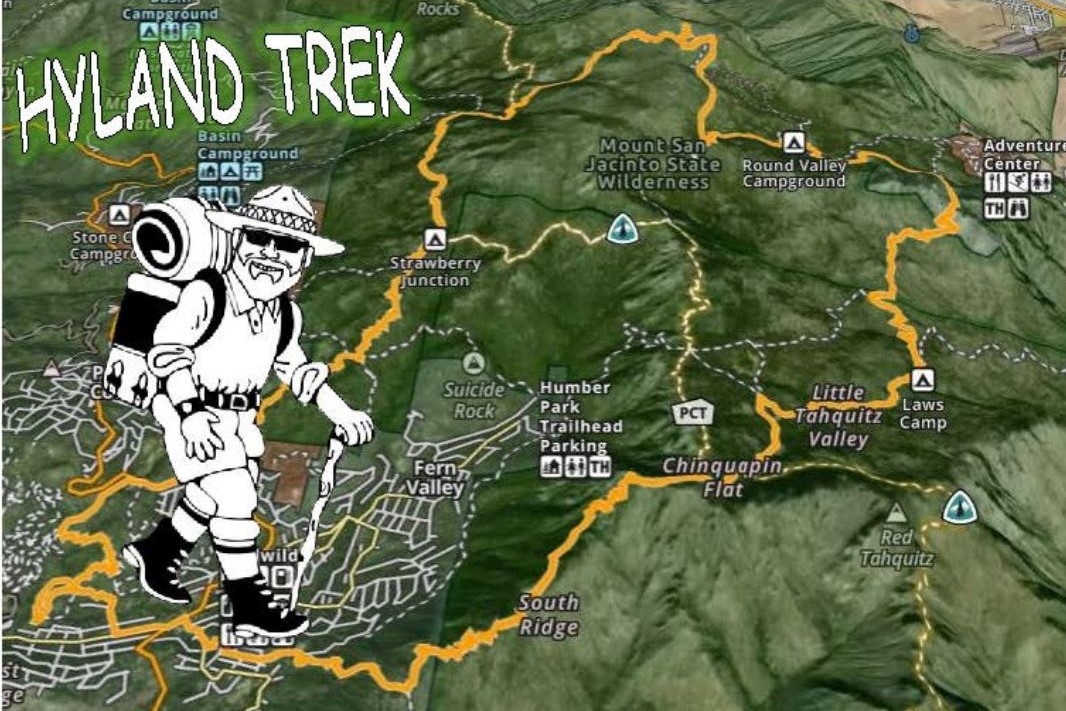 Got some older Scouts? Maybe camp just doesn't have the merit badges they want? Got some Scouts looking for something a little more adventurous?

Then look no further! For the Hyland Trek is here! Running concurrently with our 2 weeks of Scouts BSA Summer Camp, our Hyland Trek promises the fun and adventure of a backcountry trek through the picturesque San Jacinto wilderness.

Trekkers will arrive on Sunday with their Troop, and then on Monday morning after breakfast, the Trek will depart Camp Emerson into the wild. Their mission: to ascend Mt. San Jacinto! Over the next four days they will ascend and descend nearly 12,000 feet over the course of 22 miles! The Trek will return on Friday morning, in time to enjoy some time at camp (and a shower) before leaving with the Troop on Saturday. This way your Troop gets 2 completely separate Camp experiences in one stop at Camp Emerson!

This journey is NOT for the feint of heart! Scouts and adults need to be experienced backpackers, and be ready. Also, because of trail permits, we are only allowed to have a maximum of 28 people on the Hyland Trek PER WEEK! So if you are interested, sign up soon.

Ready to sign up? Lets DO IT! When you click to register for camp, there will be a menu that asks if you are wanting to attend camp or the Hyland Trek. Be sure to select the Hyland Trek!

Hyland Trek Week 1 - http://www.ciecbsa.org/event/camp-emerson-session-1/2944997
Hyland Trek Week 2 - http://www.ciecbsa.org/event/camp-emerson-session-2/2946036

Hope to see you on the Hyland Trek - only at Camp Emerson!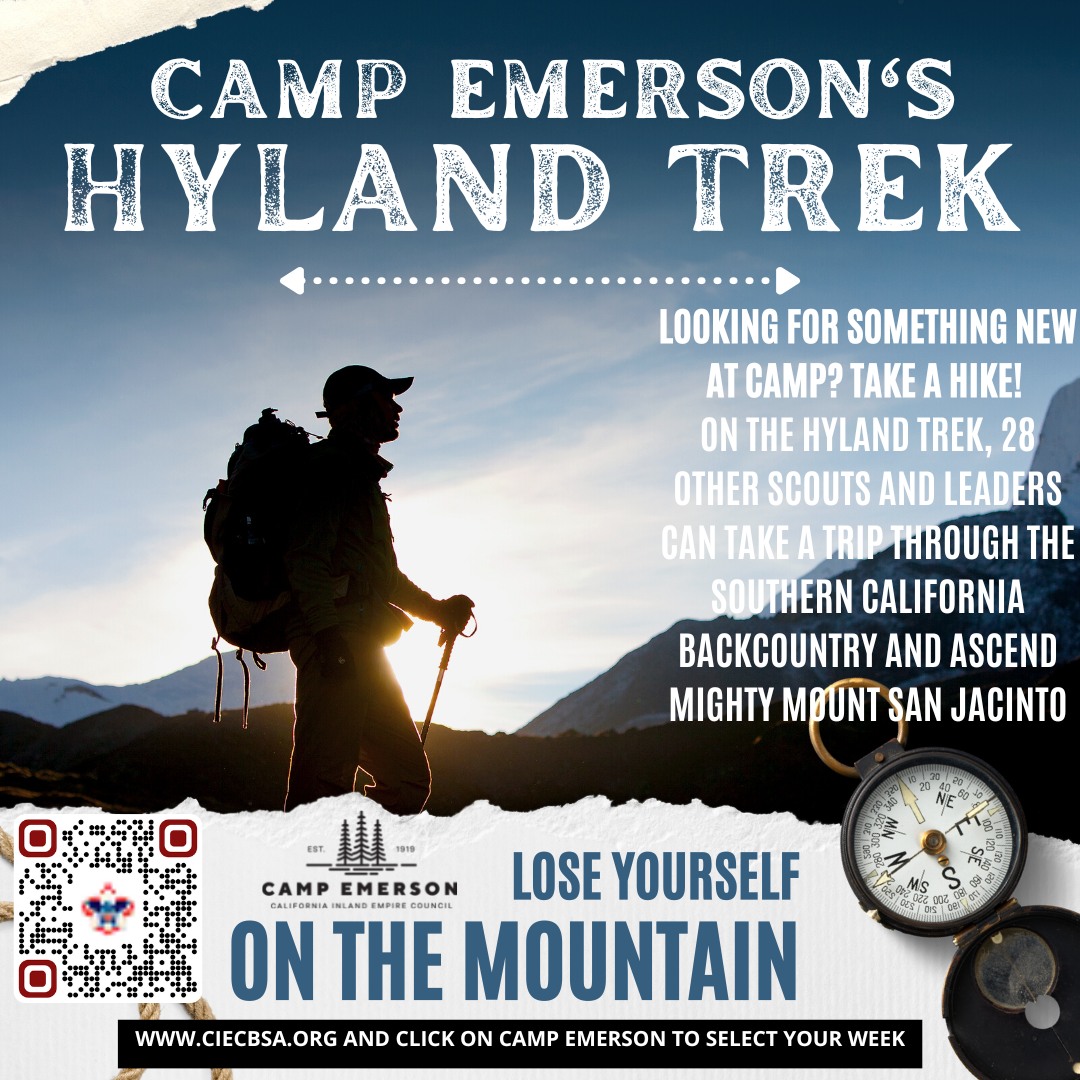 ---
---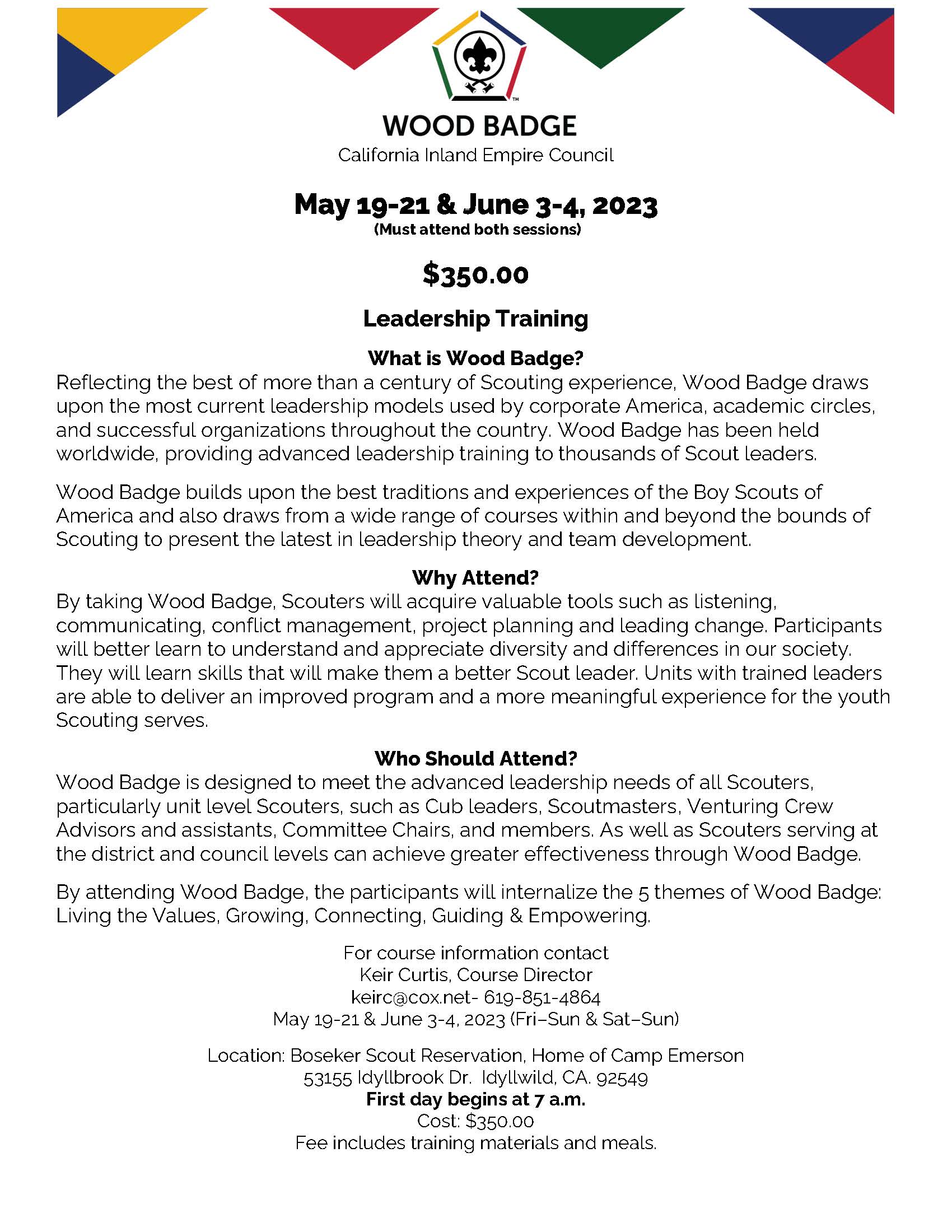 ---
Firebirds Scout Hockey Night
---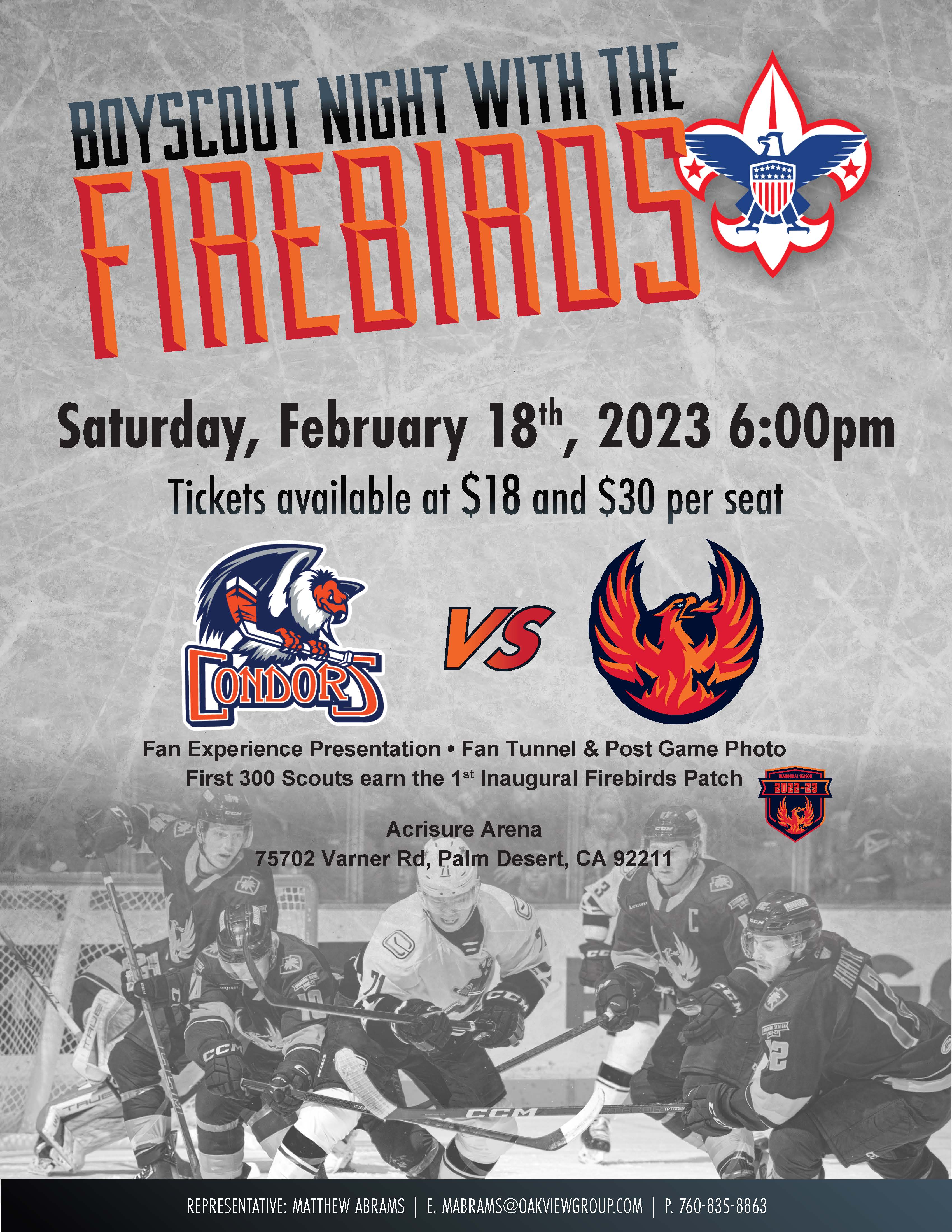 ---
Ontario Clippers Scout Basketball Night
---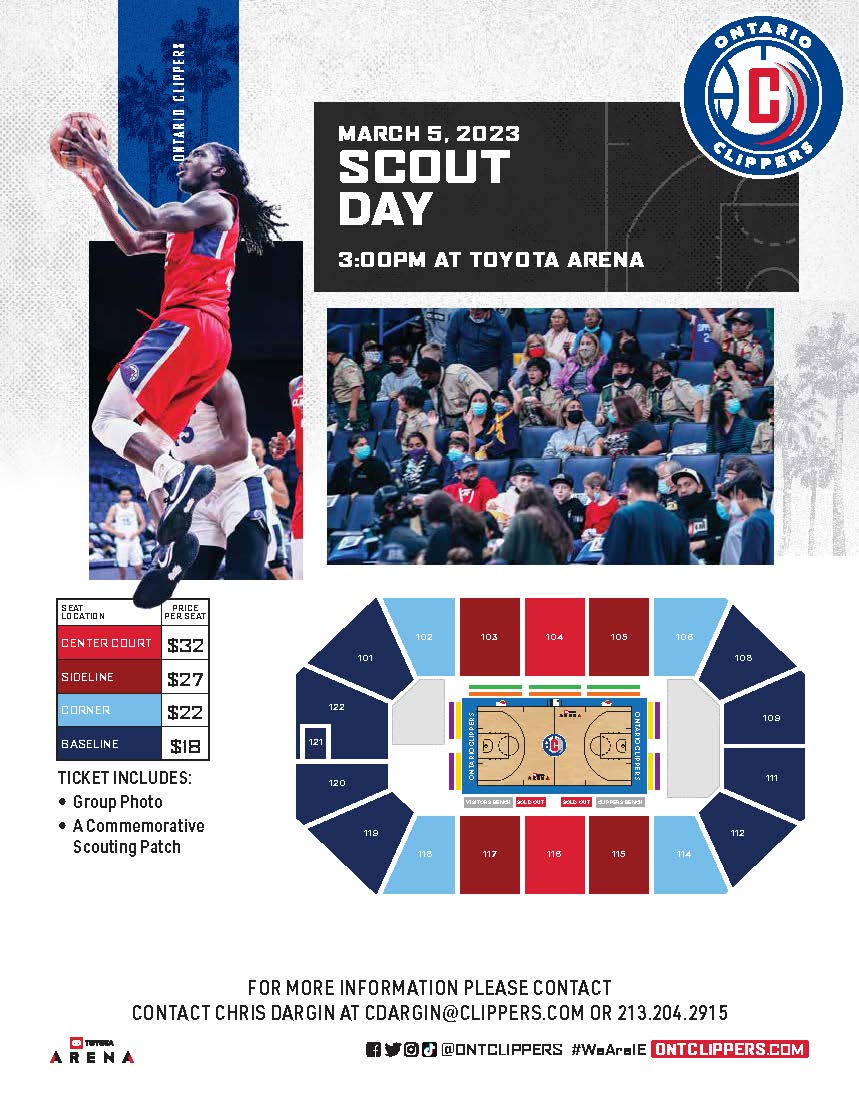 ---
NASCAR Scout Day
---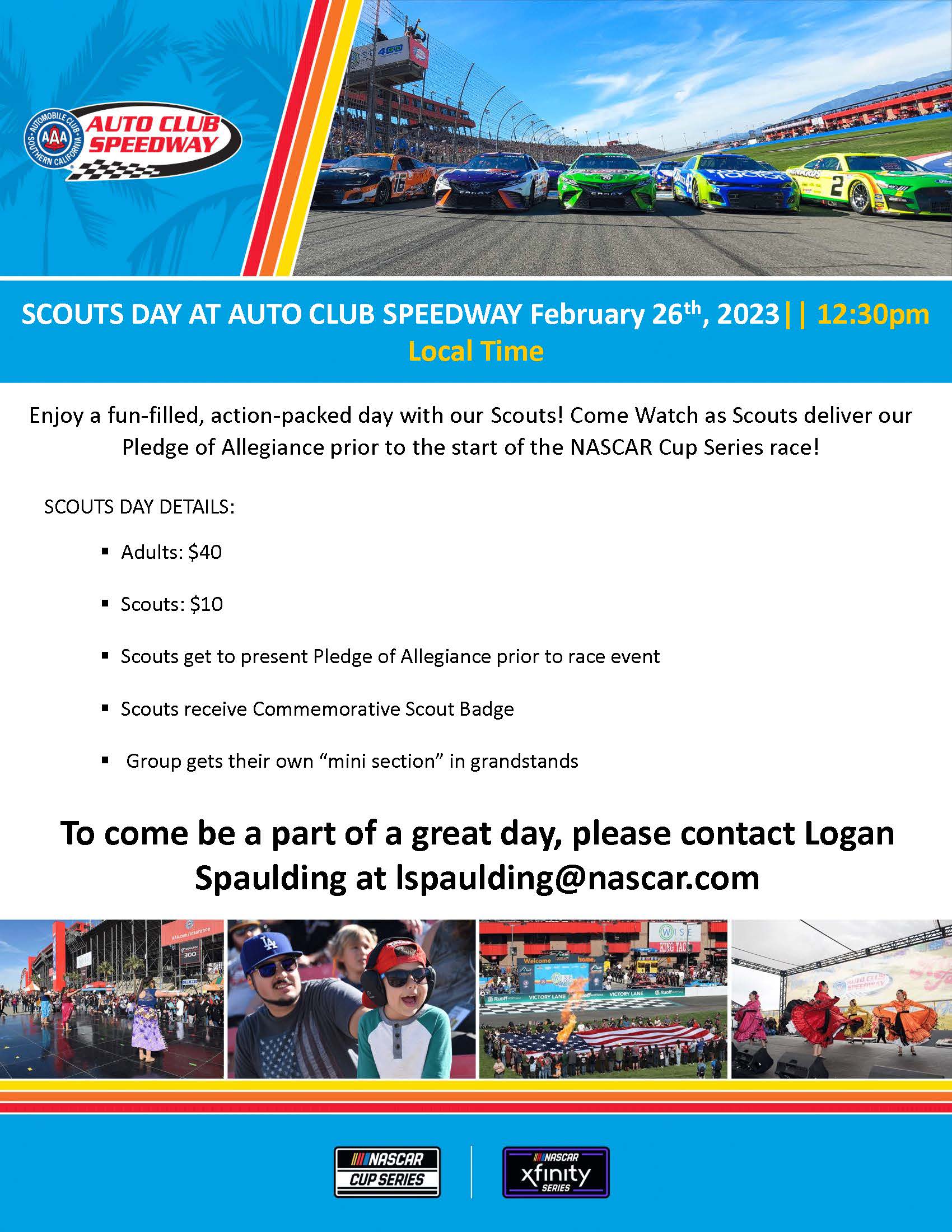 ---
66ers Baseball Scout Day
---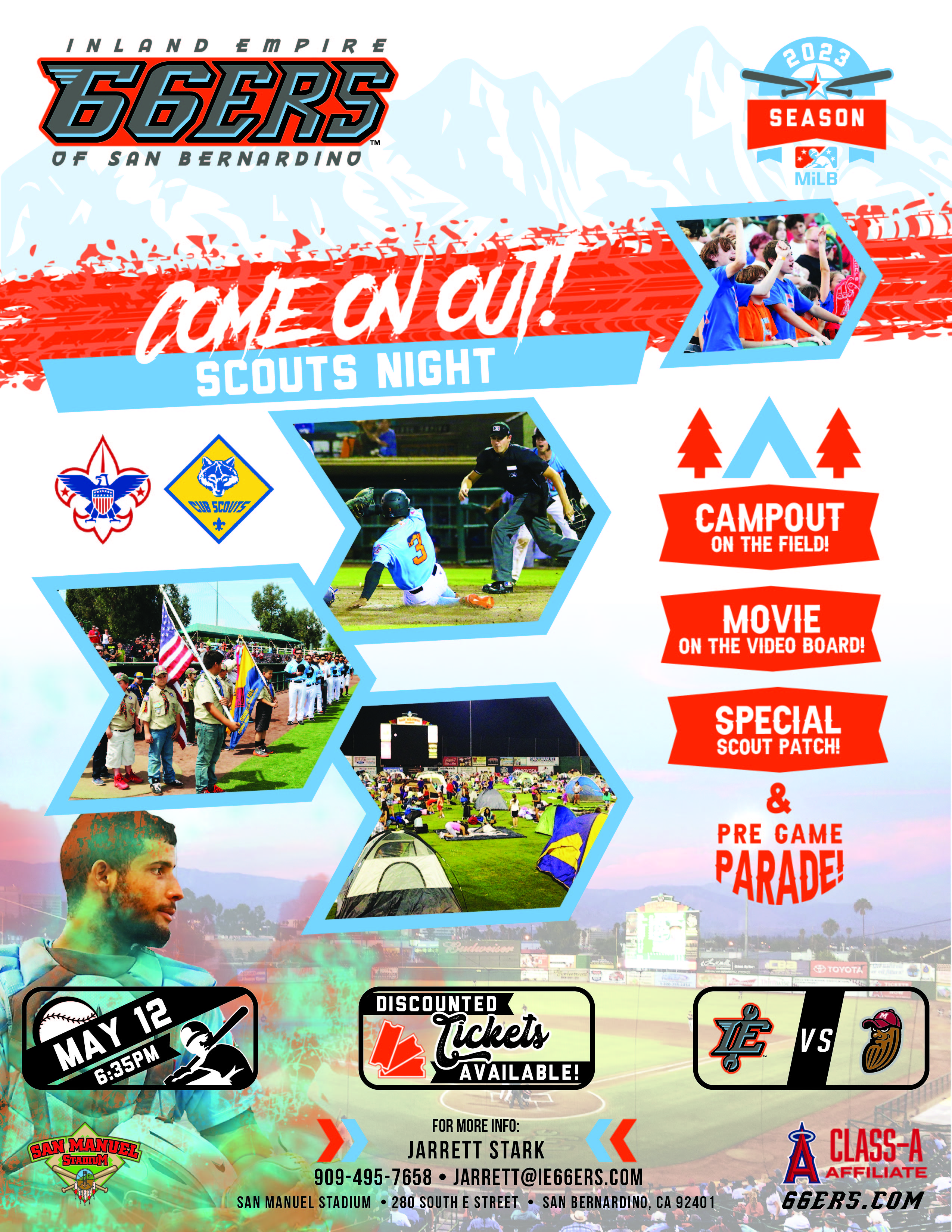 ---
Let's celebrate 10 black leaders who got their start in Scouting
---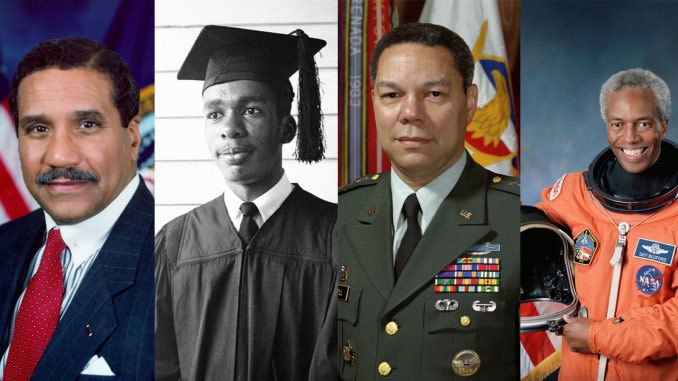 Throughout history, Scouts of all races and ethnicities have gone on to achieve success in their chosen field.
Former Scouts have become U.S. cabinet secretaries, flown in space, won Super Bowls and led major corporations.
It's a legacy that makes current (and future) Scouts especially proud.
In celebration of Black History Month, I wanted to share a list of 10 prominent African-American leaders who got their start in Scouting. Enjoy!
Ernest Green, Distinguished Eagle Scout and member of the Little Rock Nine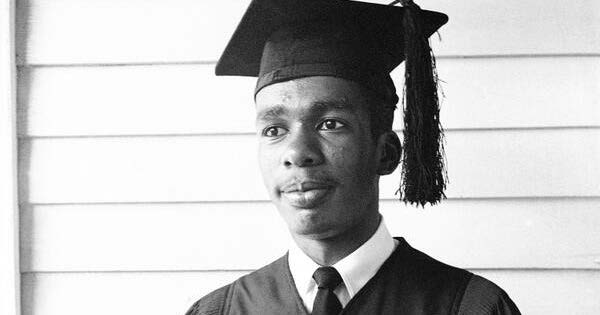 Green made history as a member of the Little Rock Nine. That was the name given to the first black students ever to attend classes at Little Rock Central High School in Arkansas. In 1958, Green became the first African-American student to graduate from the high school. In 1999, he was awarded the Congressional Gold Medal by President Bill Clinton.
Guion Bluford, Eagle Scout and the first African-American in space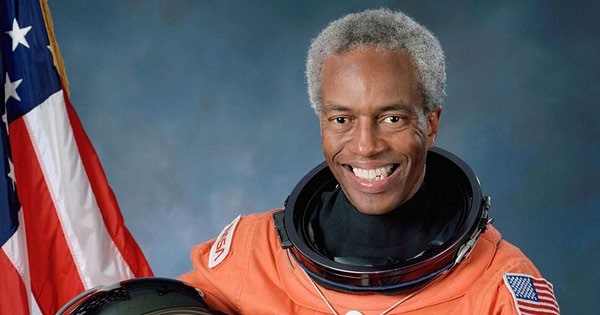 After serving in the Air Force for 13 years, Bluford set his sights on space. He was named an astronaut and, in 1983, became the first African-American in space. In all, he logged four space flights totaling 688 hours.
Emery Moorehead, Distinguished Eagle Scout and Super Bowl champion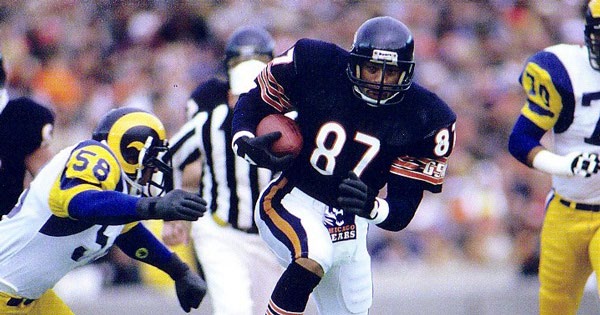 Moorehead played 12 seasons in the NFL, including his final eight with the Chicago Bears. He was on the Super Bowl XX-winning Chicago Bears team that was famous for its "Super Bowl Shuffle" song, though it doesn't appear Moorehead himself was in the video. After his NFL career ended, Moorehead served Scouting. He's on the Board of Directors of the Northeast Illinois Council.
Chuck Smith, Distinguished Eagle Scout and retired CEO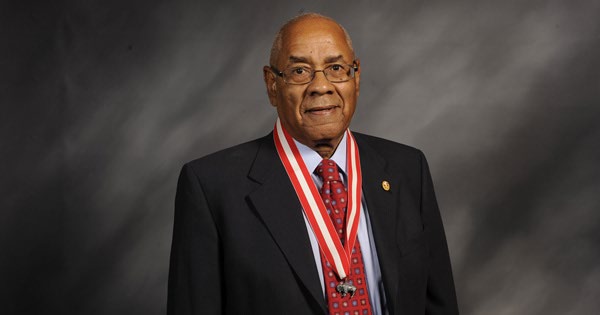 In Scouts, Smith got an interest in ham radio and building electronics. That turned into a successful career that led him to be president and CEO of the Fortune 500 company AT&T West. Smith, now retired, is a 2010 Silver Buffalo Award recipient.
Togo West, Distinguished Eagle Scout and former Secretary of Veterans Affairs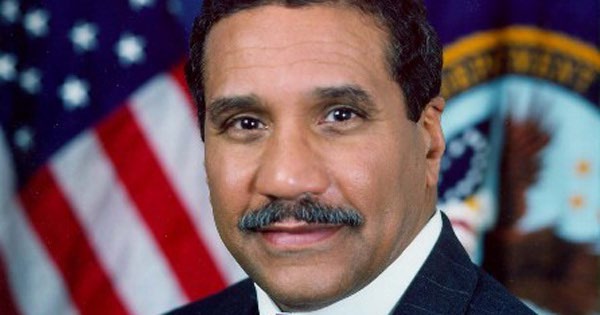 West, who served as Secretary of Veterans Affairs under President Bill Clinton, has continued to support Scouting as a member of the national executive board and as past president of the National Capital Area Council. He is a 2000 recipient of the Silver Buffalo Award.
Hank Aaron, Boy Scout and baseball legend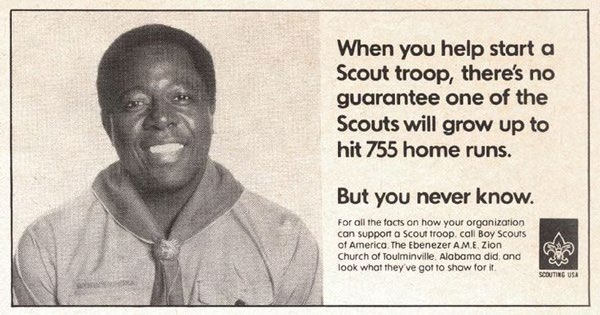 Aaron hit 755 home runs in his legendary baseball career — the second-most in history. Aaron is often incorrectly regarded as an Eagle Scout, but he has been a friend of Scouting throughout his life. The BSA presented him with the Silver Buffalo Award in 1984.
Martin Luther King Jr., Boy Scout and civil rights pioneer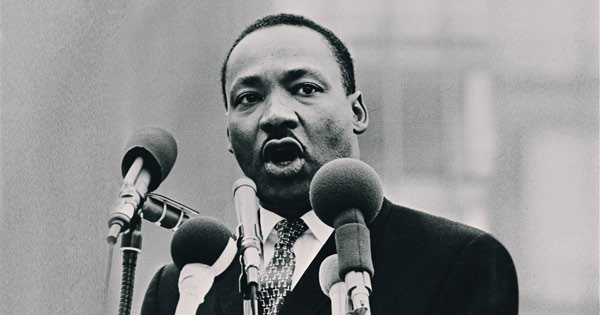 King, the American civil rights hero, was a Boy Scout. From age 11 to age 13, King was registered as a member of Troop 151 in Atlanta. The troop met at Ebenezer Baptist Church, now part of the Martin Luther King Jr. National Historic Site.
Colin Powell, Boy Scout and former Secretary of State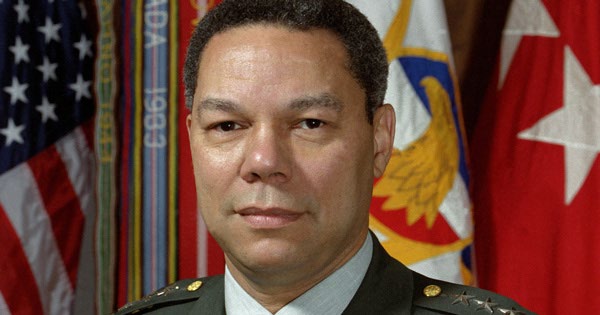 Powell, former U.S. Secretary of State and a retired four-star Army general, was in Boy Scouts as a young man. He is a 1992 recipient of the Silver Buffalo Award.
John H. Johnson, Boy Scout and magazine publisher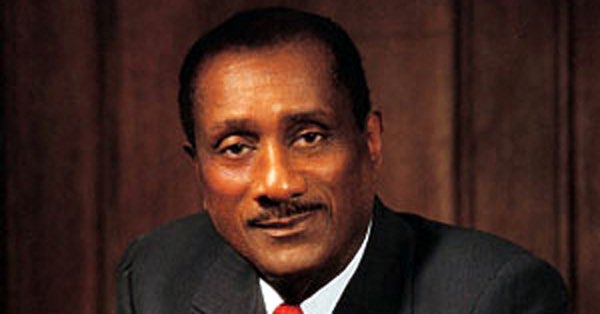 Johnson founded the Johnson Publishing Company, which went on to produce Ebony and Jet magazines, among others. A former Boy Scout, Johnson often met with Scouts in the Chicago area to describe how Scouting helps low-income communities find a bridge out of poverty. He died in 2005.
Ernie Banks, Scouting supporter and baseball great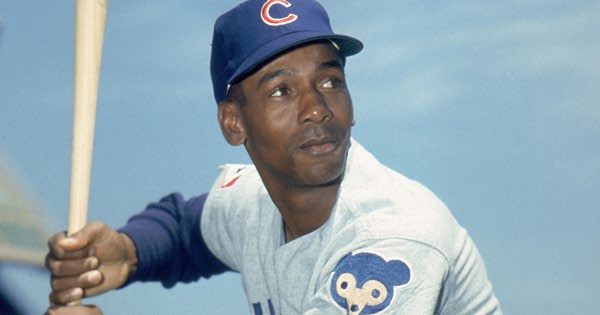 Banks, known as "Mr. Cub" for his 19-year career with the Chicago Cubs, was one of the all-time greats. And not just in baseball, either. After his career ended, he showed his exceptional character by raising money for and speaking on behalf of the Boy Scout movement. Banks, a 1973 recipient of the Silver Buffalo Award, died in 2015.
---
California Inland Empire Council 50th Anniversary Council Shoulder Patch
---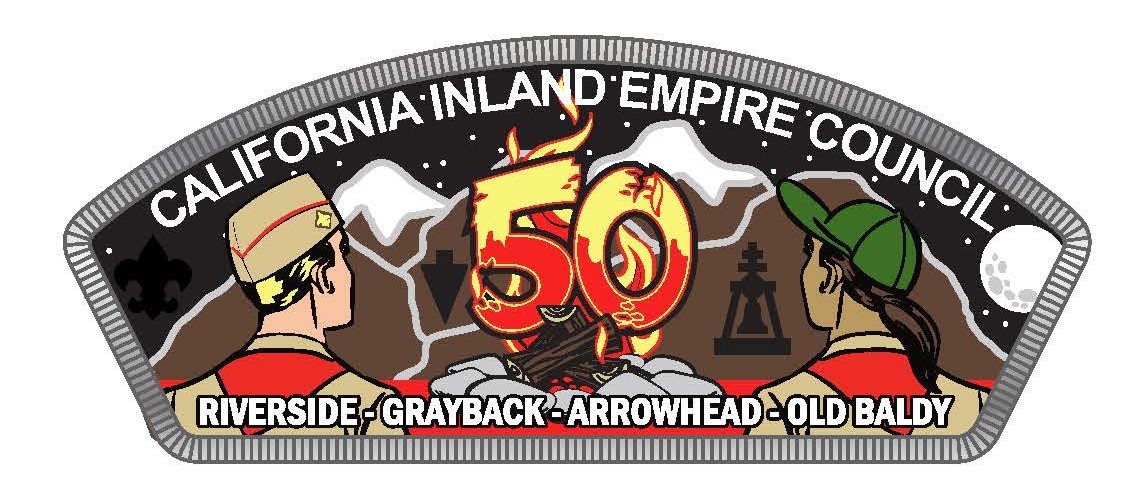 Pre-Order your 50th Anniversary CSP only $3.99
Arriving approximately March 31st
Pick up at the California Inland Empire Council Scout Shop
Patches can be shipped at an additional fee
---
Board Nominations
---
Our 2023 nominating committee consists of: Matt Flanagan-Chair, Cynthia Blessum, Jim Prior, Alan Kay, and Lou Monville III.
Any recommendations for prospective Executive Board Members should be forwarded to:
California Inland Empire Council- Nominating Committee
Attn: Nominating Committee, Beverly Gruendner
2351 W. Lugonia Ave, Ste F
Redlands, CA 92374
Or Email: beverly.gruendner@scouting.org
Suggested nominees from registered local council Scouters are considered if they are received in writing no less than 30 days prior to the Annual Business Meeting-April 20, 2023. Those who offer names to the nominating committee should supply some background information but should not have secured the permission of the person to be nominated and to serve if elected.
The Annual Meeting will be on Thursday, April 20, 2023, at 6:30pm.
SAFETY MOMENTS - ASTHMA
SUMMARY
Each day in the U.S., 10 people die from asthma. Asthma is a chronic lung disease that can worsen at any time and for many different reasons. When it is effectively controlled, it should not interfere with a person's activity; however, when not controlled, it can cause life-threatening symptoms.
GENERAL INFORMATION
Prepared leaders:
Review each Annual Health and Medical Record for health issues, including asthma, before an event.
Understand the asthma action plan developed by the parent and youth with their health-care provider.
Know the person's asthma triggers and when to get advanced medical care, especially for remote locations.
Become familiar with rescue medications and usage.
Asthma symptoms often include:
Shortness of breath
Wheezing
Coughing
Chest tightness
Symptoms may be severe enough to limit activity or even result in death if left untreated. Asthma symptoms may be triggered by exercise or cold air. Youth, parents, and adult leaders should be very familiar with the individual's triggers and prescribed medications. Rescue medication should always be readily available.
The more medications a person needs to reduce asthma symptoms typically means the more difficult it is to control. The need for steroids (prednisone, Decadron, etc.) or injections indicates the asthma is hard to control and the person will be more likely to have symptoms and difficulty with some activities.
TREATMENT
The treatment of asthma depends upon its severity. Those with mild disease may only require a rescue inhaler to use when needed, while others will require long-term control medications. It is very important that a person follows the recommendations of their health-care provider. Commonly used asthma medications may include:
Rescue medications
Albuterol (ProAir, Proventil, Ventolin)
Levalbuterol (Xopenex)
Epinephrine auto-injector (EpiPen, Adrenaclick, and others)
Controller medications
Steroid inhalers (Asmanex, Flovent, Pulmicort, Qvar)
Combination inhalers (Advair, AirDuo, Breo, Symbicort)
Oral medications (Singulair, Accolate, theophylline)