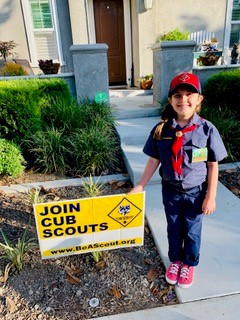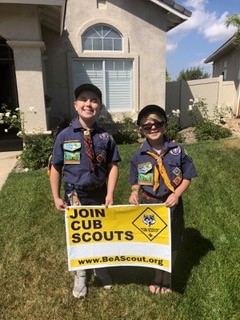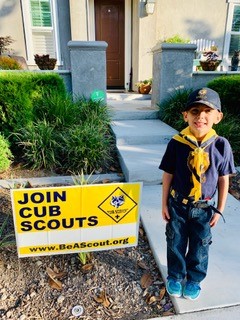 Many youth programs are on hiatus right now but here we are here still Scouting strong! We have a promotion to help Spread the Word and help families sign up for Scouting! Here's how you and/or your unit can participate -
Cub Scouts! Earn the Recruiting Builder's Base Patch - and be ready to add the rockers when you recruit friends to join Scouts!
1. Get a Cub Scout Yard Sign
2. Take a picture posing with your yard sign, wearing your Scout uniform.
3. Share your picture on Facebook and/or Instagram and/or Twitter - tag #CIEC and #ScoutMeIn
Here are some more tips and tricks to help Spread the Word!
- Keep your sign your yard to help promote Scouting
- No yard? Hang it on your front door or on a patio wall.
- Make a 3-5 second video of your Scout saying "Scout Me In" or "Join Scouts with me!"
- Tag your Charter Organizations, schools, neighborhood community groups
- The signs direct people to BeAScout.org - our Council website also has a "Scout Me In" link to help families find units near them: www.ciecbsa.org
- This promotion is available for Scouts families as individuals OR leaders may coordinate for their units. We're flexible!
To arrange yard sign pick-up, get your questions answered, help Spread the Word and get a cool patch, Contact Adrienne Krock, Council Membership Coordinator: MrsKrockScouter@gmail.com