Sunrise District
District Meetings

District Contact Information

District Round Table

30010 Date Palm Drive

Cathedral City CA, 92234

1st Thursday of each month

District Chairman

Vacant

District Committee Meetings

30010 Date Palm Drive

Cathedral City CA, 92234

2nd Thursday of each month

District Commissioner

Joe Riordan

District Executive

(909) 793-2463
---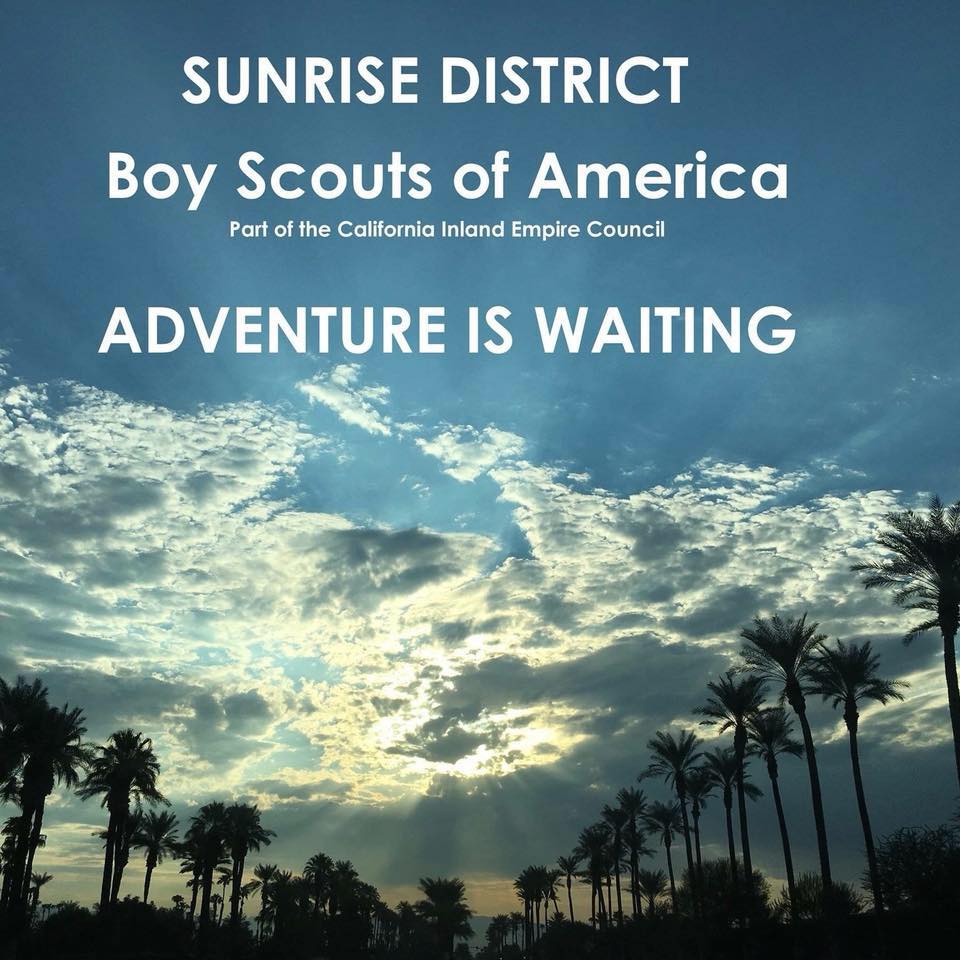 The Sunrise Five - 5/28/2021
1. FINAL OPPORTUNITY: Sign Up by Monday, May 31st to join us at "Weird Science!" Day Camp!

Check out the new day camp shirts!
You can get yours when you sign up for day camp by Monday, May 31st. This is your last opportunity to join us for some exciting, science-based fun, including shooting sports, gravity experiments, fingerprinting, and more scientific experiments that will absolutely rock!
Click the Day Camp image above to sign up today! You can sign up as an individual, or together with your pack or den.
Questions? Contact:
Camp Director Jennie McJilton: jenniemcjilton@gmail.com

Program Director Ari Guerra: ariadneguerra@hotmail.com
2. The 2021 Camp Emerson Leaders Guides are Here!
3. Memorial Day Flag Project w/Troop 262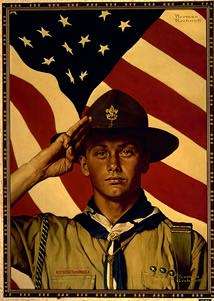 This Memorial Day, help honor our nation's fallen.
Every Memorial Day Troop 262 puts up flags at Desert Memorial Park in Cathedral City for the city's Memorial Day ceremony and takes them down afterwards. This year they could use some help! Scouts will be placing casket-sized flags attached to PVC pipes around the cemetery. Interested? Email Cindy Stiede at CStiede@msn.com with your unit number and the number of Scouts you plan to bring.
When: Monday, May 31st, 2021
Time: 6:30 AM - Set Up | 11:30 AM - Take Down
Where: Desert Memorial Park,

31-705 Da Vall Dr, Cathedral City, CA

Dress Code: Class B uniforms
4. Join us for Scout Night @ the 66ers! Click below to download the registration form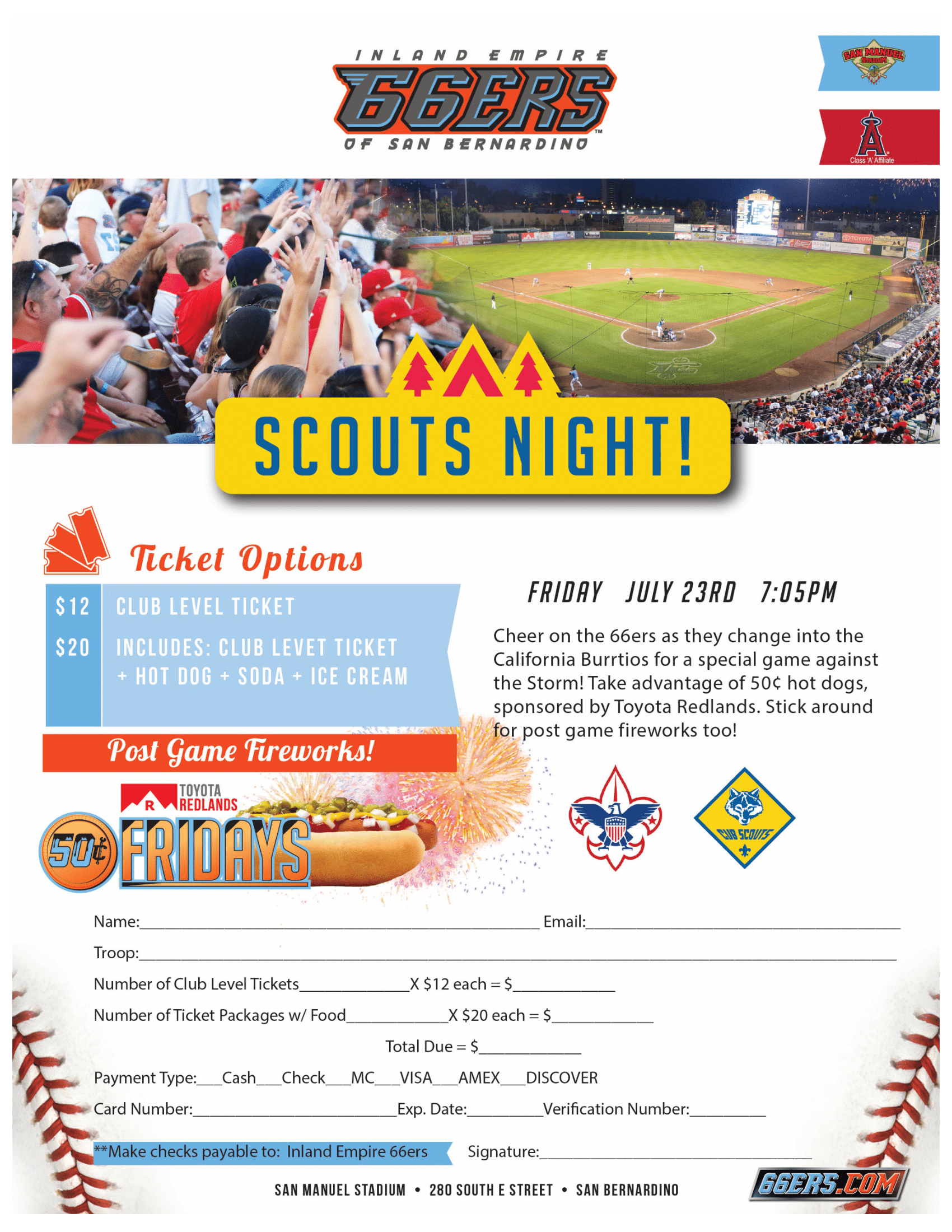 5. Summer Hiatus
I'm headed up to camp next weekend for an awesome month of program (check out the leaders guides above and sign up at ciecbsa.org if you haven't already). Due to the demands of the camp schedule, The Sunrise Five will be taking a break during the summer camp season. Updates will resume in late July. Have a great summer!