---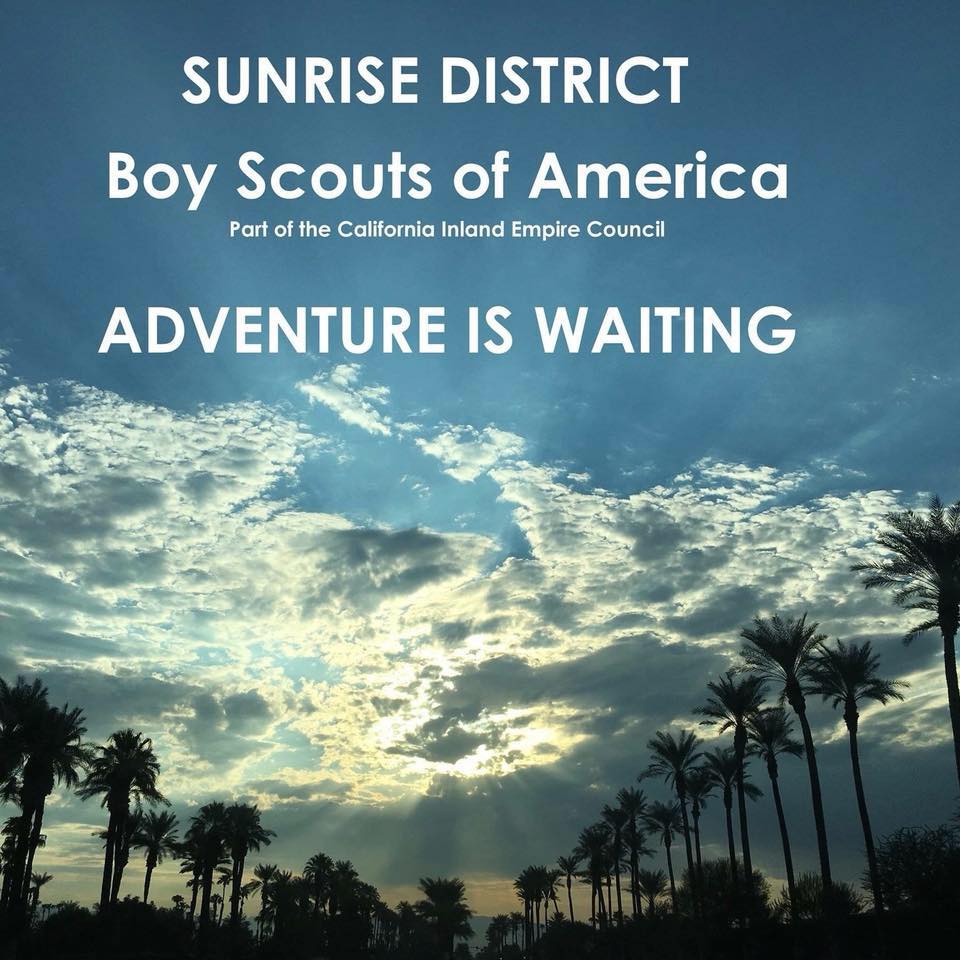 The Sunrise Five - 5/7/2021
1. NEW Council COVID Statement - May 3, 2021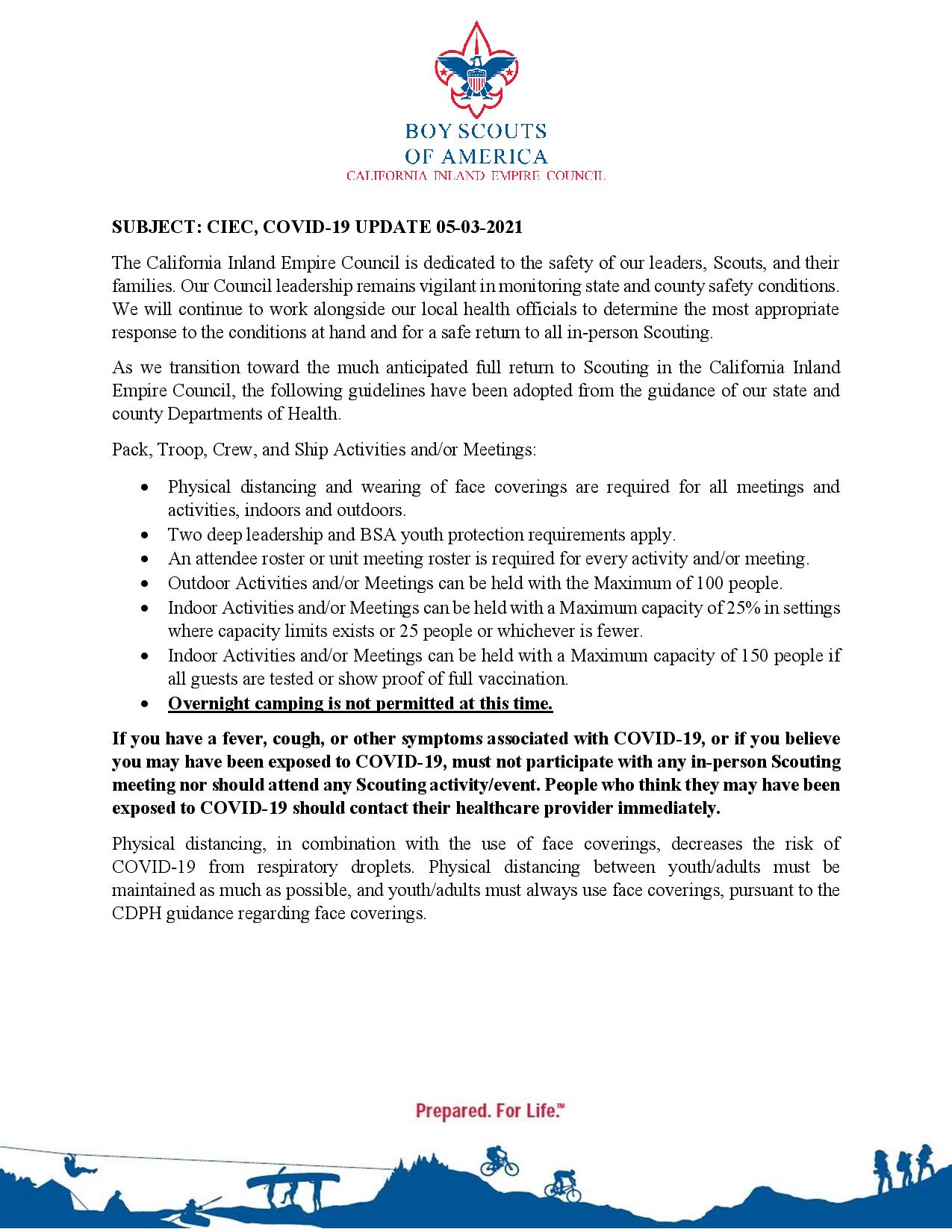 2. Only 10 days left to join us at "Weird Science!" Day Camp!

We are taking every step to ensure ALL Scouts have a SAFE and FUN Day Camp!
Among other chemical reactions (activities): Atom Smashers and Wind Turbines stations (Firing Ranges), we will be messing with our Gravitational Field (gravity experiments), making Salty Fossils, examining the Rock Cycle with Starburst, fingerprints from the Genetics Lab will be taken by your young investigators, and more…
Click the image above to sign up today! You can sign up as an individual, or together with your pack or den.
Questions? Contact:
Camp Director Jennie McJilton: jenniemcjilton@gmail.com

Program Director Ari Guerra: ariadneguerra@hotmail.com
3. Troop 276 invites you to join them on May 22nd for a geocaching, treasure hunt extravaganza! Click the flyer below to sign up by May 15th!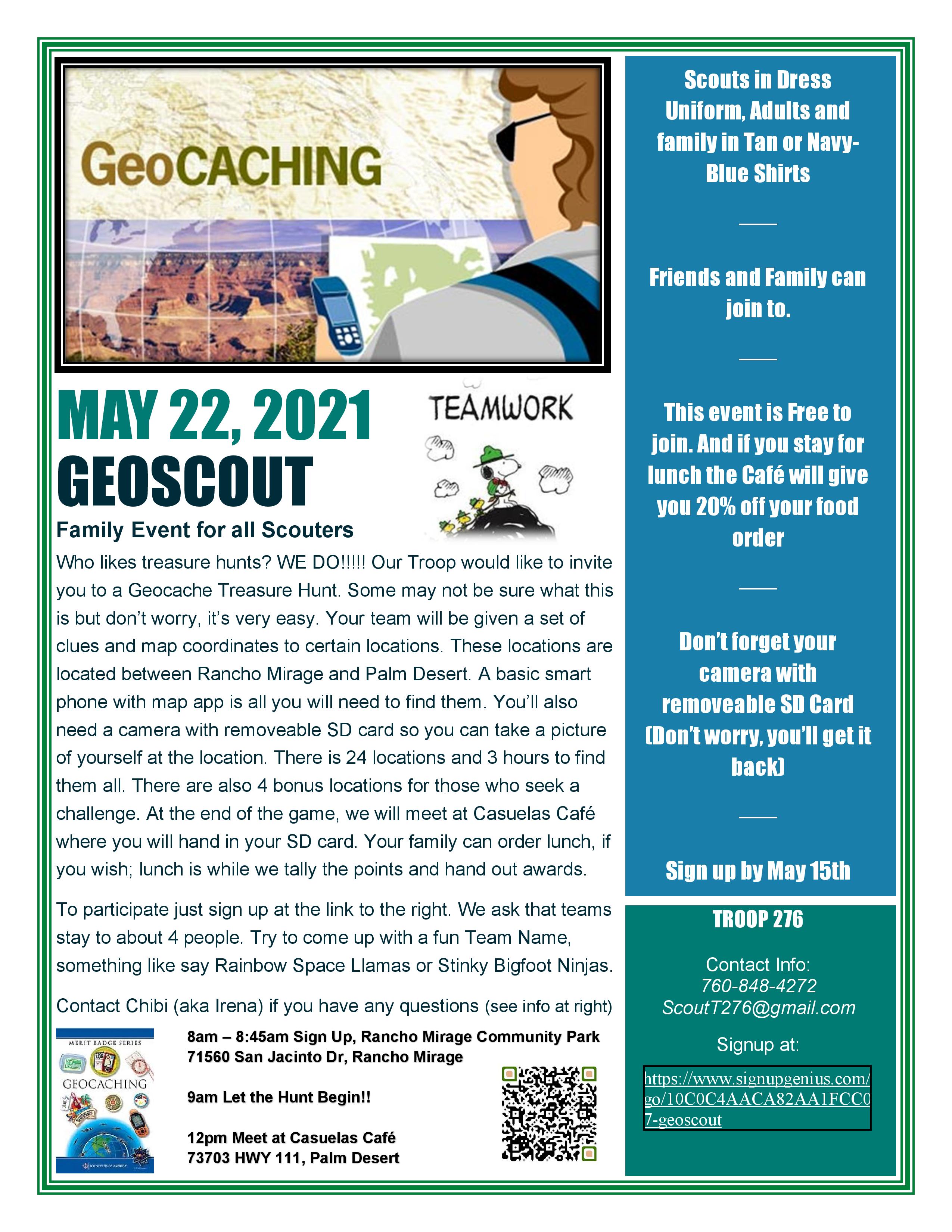 4. Help Scouts bleed by example! Click the flyer below to sign up for the council blood drive!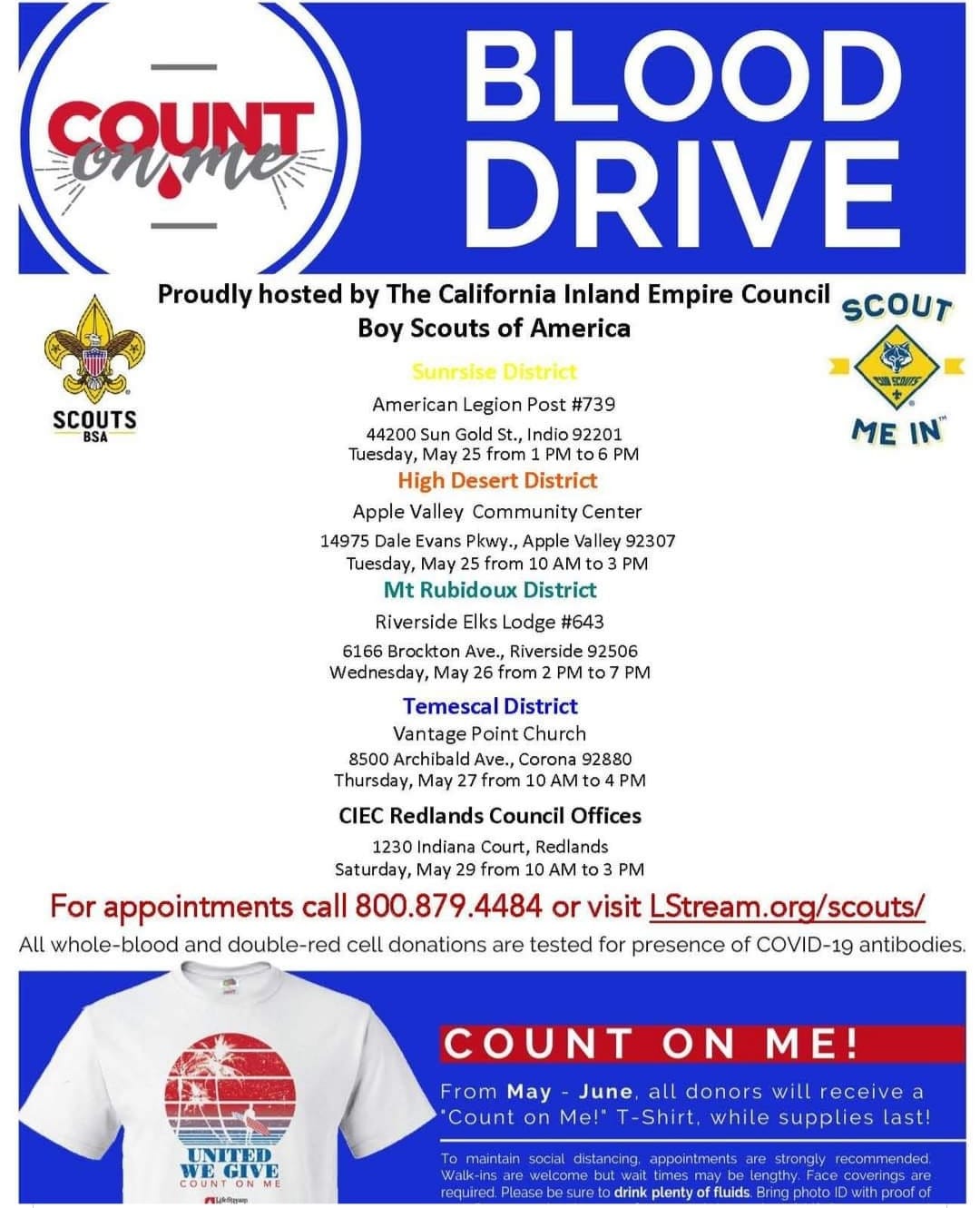 5. An Eagle Scout helps honor our nations teachers ...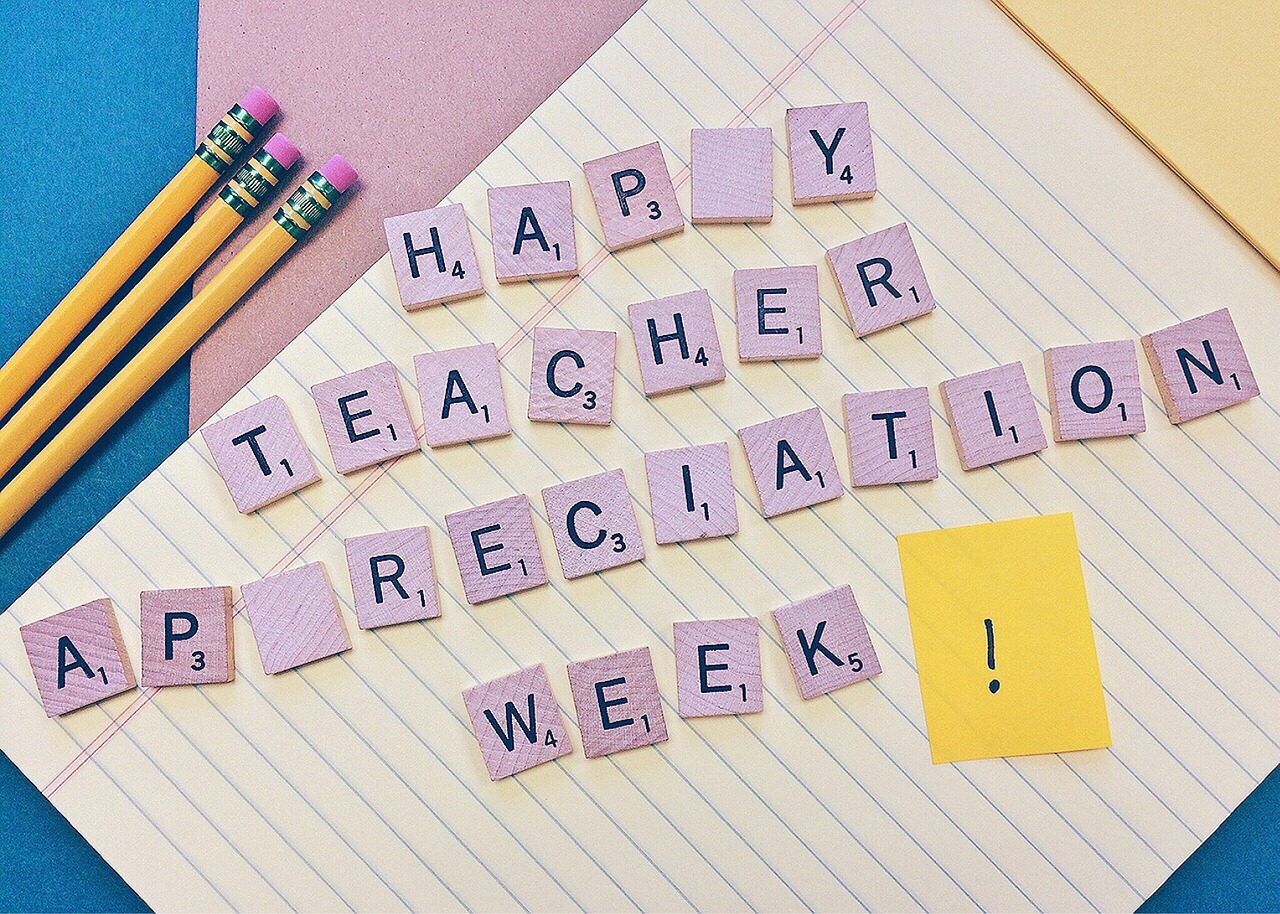 In honor of Teacher Appreciation Week, click the image above to check out the story of an Eagle Scout who put together a special musical tribute for educators titled "Thank You Teachers." You can view the song and find out how it all came together.