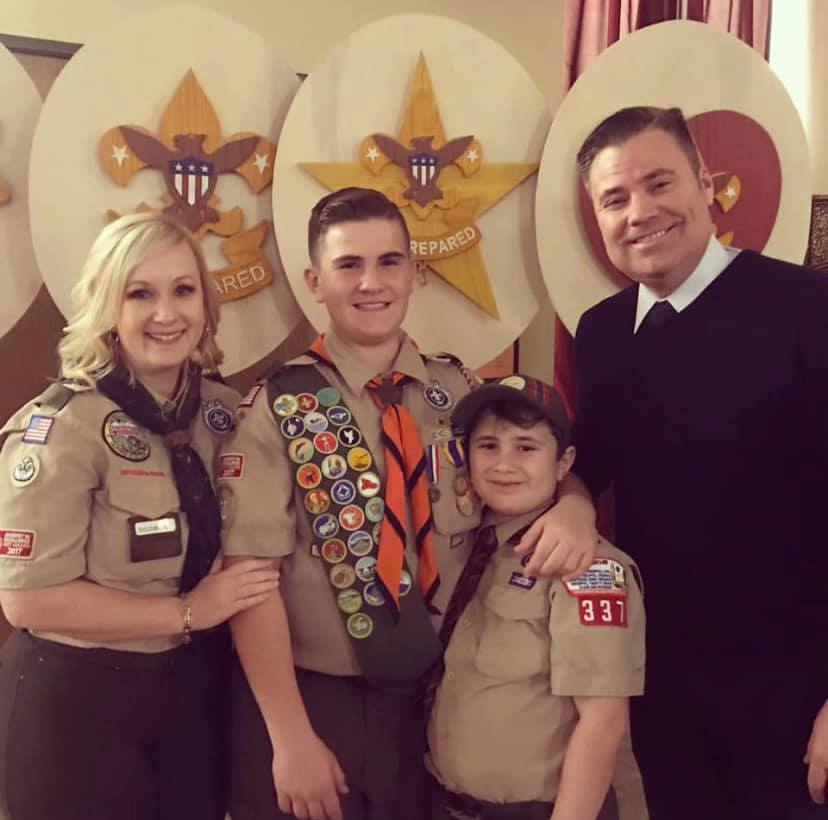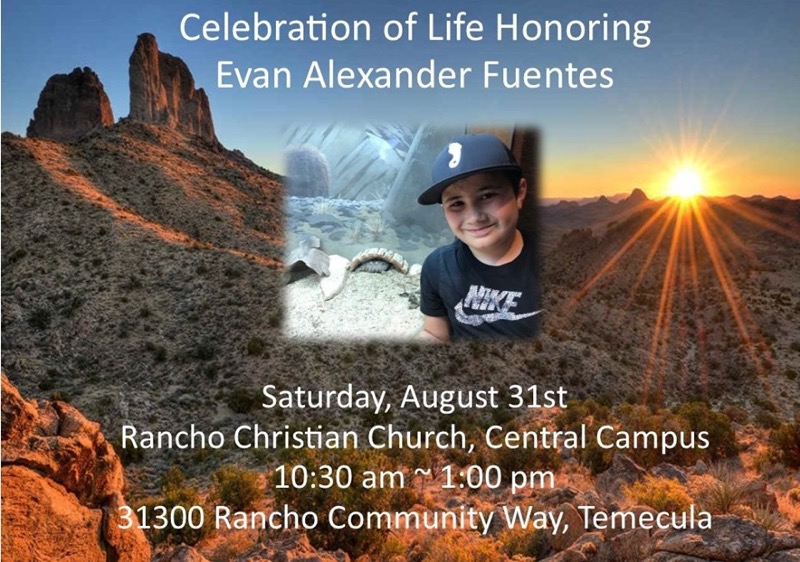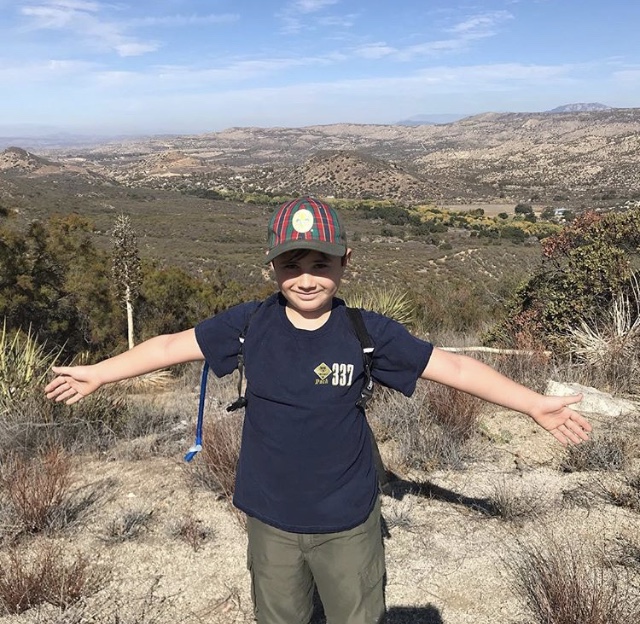 In the middle of the 3rd week of summer camp at Camp Emerson, Jonny Fuentes, Life Scout from Troop 384 in Temecula, and his mom Charmain, had to leave in order to fly to Texas. Jonny had been selected by USA Football to play in the National Middle School Bowl Game. Myke Fuentes, Jonny's dad, grandparents Derek and Lykke Smith, and little brother Evan left later in the week to travel out in an RV to cheer Jonny on and watch the game. Early in the morning on Saturday July 13th, as they were traveling along the I-8 near Casa Grande in Arizona, there was an accident. Though the 3 adults all survived with non-life threatening injuries, little Evan, "E" to those closest to him, who had just turned 10 years old the week before, did not survive the crash. Evan was a Cub Scout with Pack 337 who had earned his Webelos rank. He was looking forward to completing his AOL and along with the rest of his den; joining his big brother in the troop in February. Evan's love for his brother and family was apparent in everything he did and he was a young man who truly lived by the Scout Oath and Law.
If you know the Fuentes family, then you know how invested and involved they are in the scouting program and in a multitude of sports in the Temecula Valley. Charmain is the Committee Chair and Advancement Chair for Troop 384 and the Committee Chair for Pack 337. She is a member of the Bobwhite Patrol from Wood Badge course W4-45-18-2. And you probably can't even count how many times she has been the team mom for her son's sports teams. Myke Fuentes has coached many teams over the years, was a Scout in his youth and sits on Eagle Boards of Review in the Tahquitz District. Derek Smith is an Assistant Scoutmaster and the Training Chair for Troop 384, as well as serving as a Unit Commissioner assigned to Pack 301 in Temecula. He is a member of the Buffalo Patrol from Wood Badge course W4-45-18-2. One can only imagine the heartbreak and loss felt in a situation such as this. For information about how you can help the family, please contact scoutmaster@troop384.com.
Celebration of Life services for Evan will be held August 31st, 10:30am -11:30am followed by an open mic reception to share memories of E from 11:30am to 1:00pm. Both will be held at Rancho Christian Community Church on the 79S in the Central Campus sanctuary. Children welcome and encouraged to wear whatever they like to honor E--athletic shorts, jerseys, gaming t-shirts--it's all okay. Light brunch refreshments, a candy bar, and E's favorite snack: cucumbers, will be served.