SILVER BEAVER
---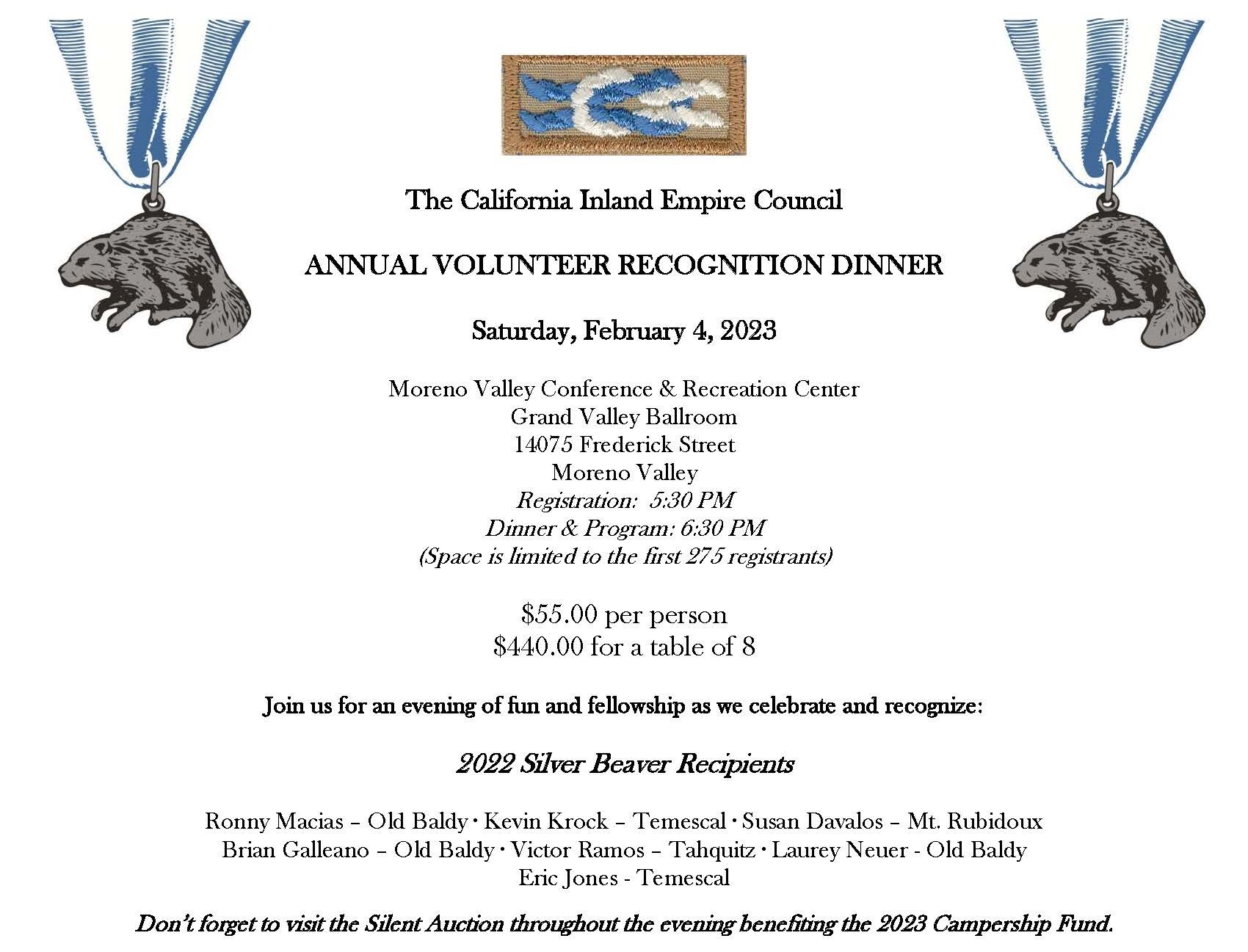 ---
FREE HOLIDAY FESTIVAL
Please register for this FREE Event so we know how many cookies and how much cocoa to have http://www.ciecbsa.org/event/holiday-festival/2953554
---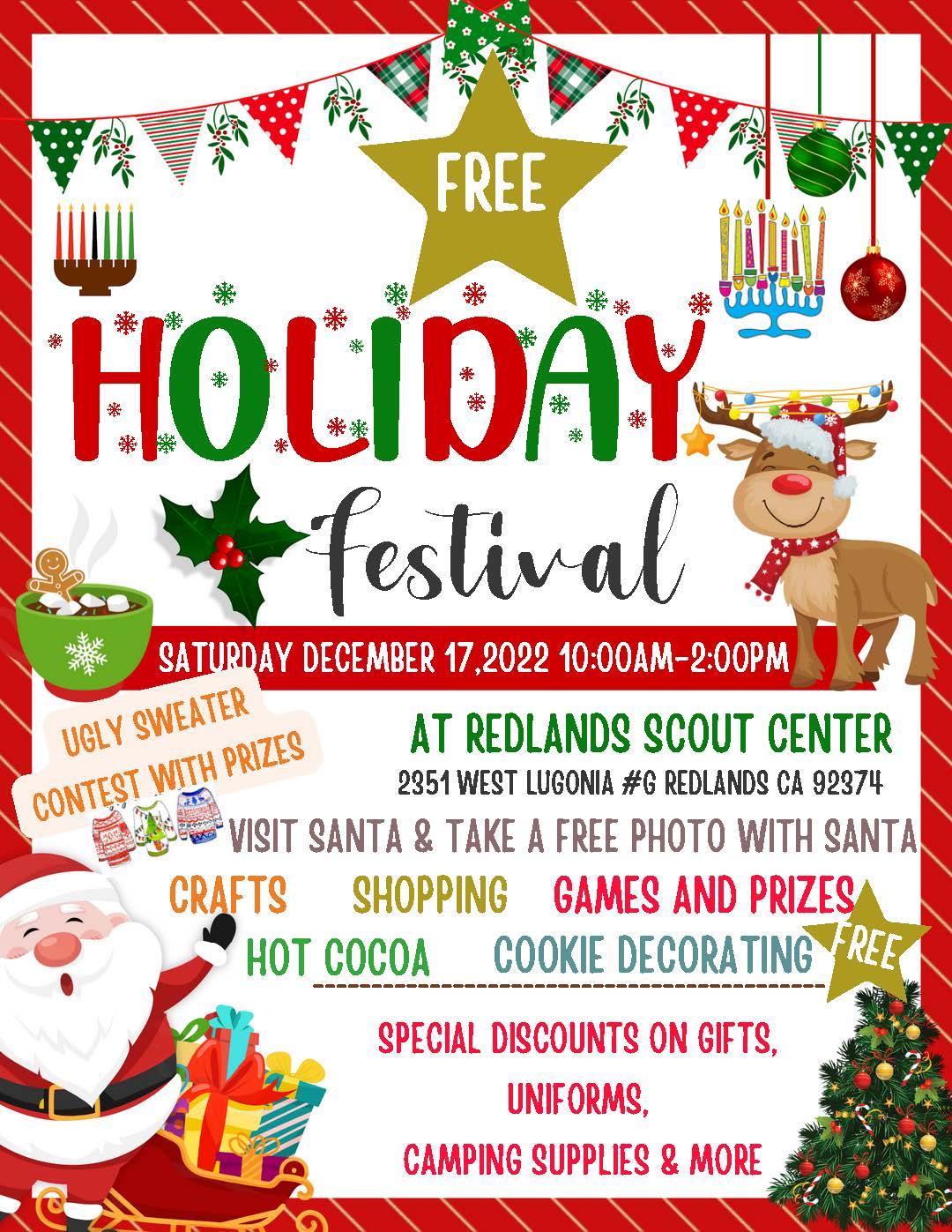 ---
Ontario Reign Scout Night
---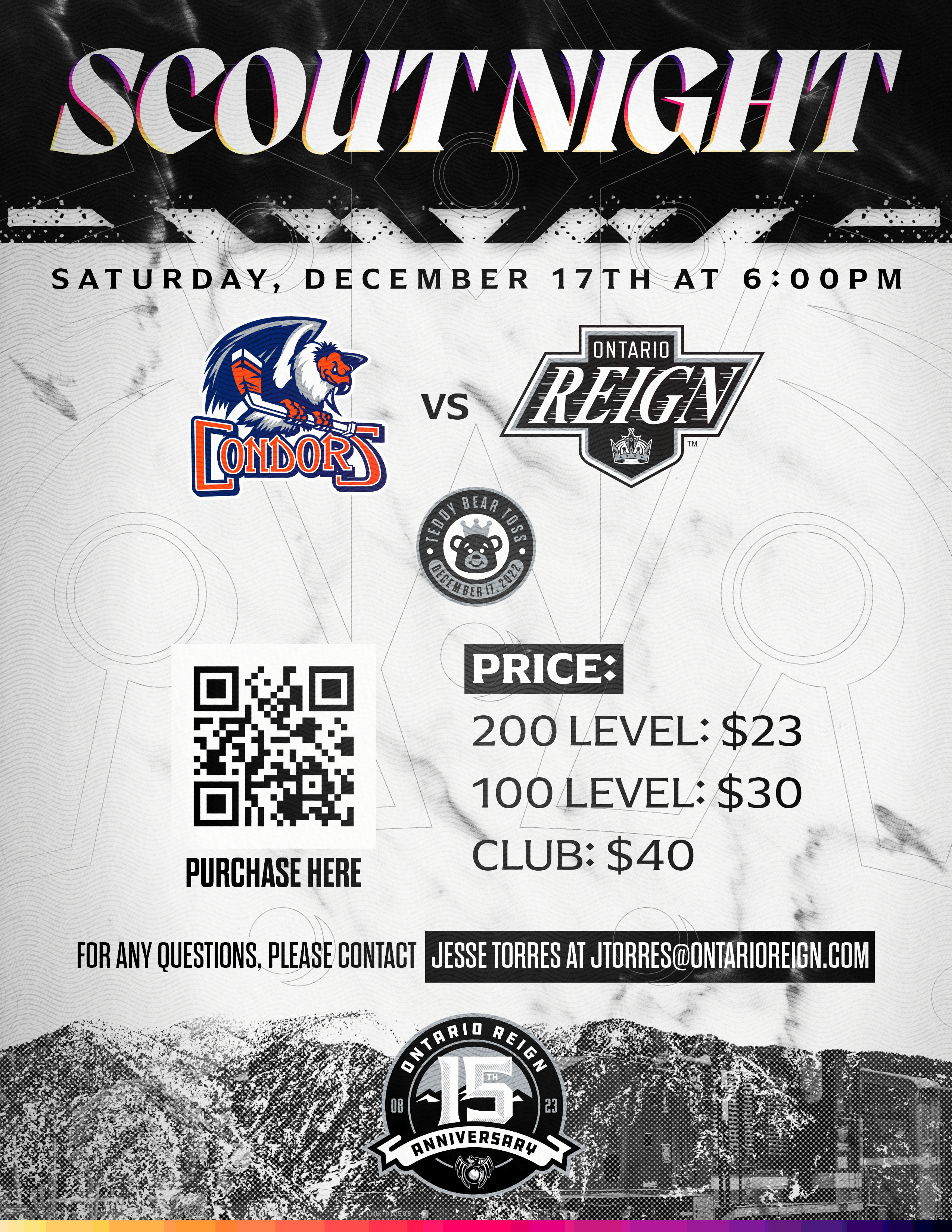 ---
Champ Camp Free Pinewood Derby Workshop
---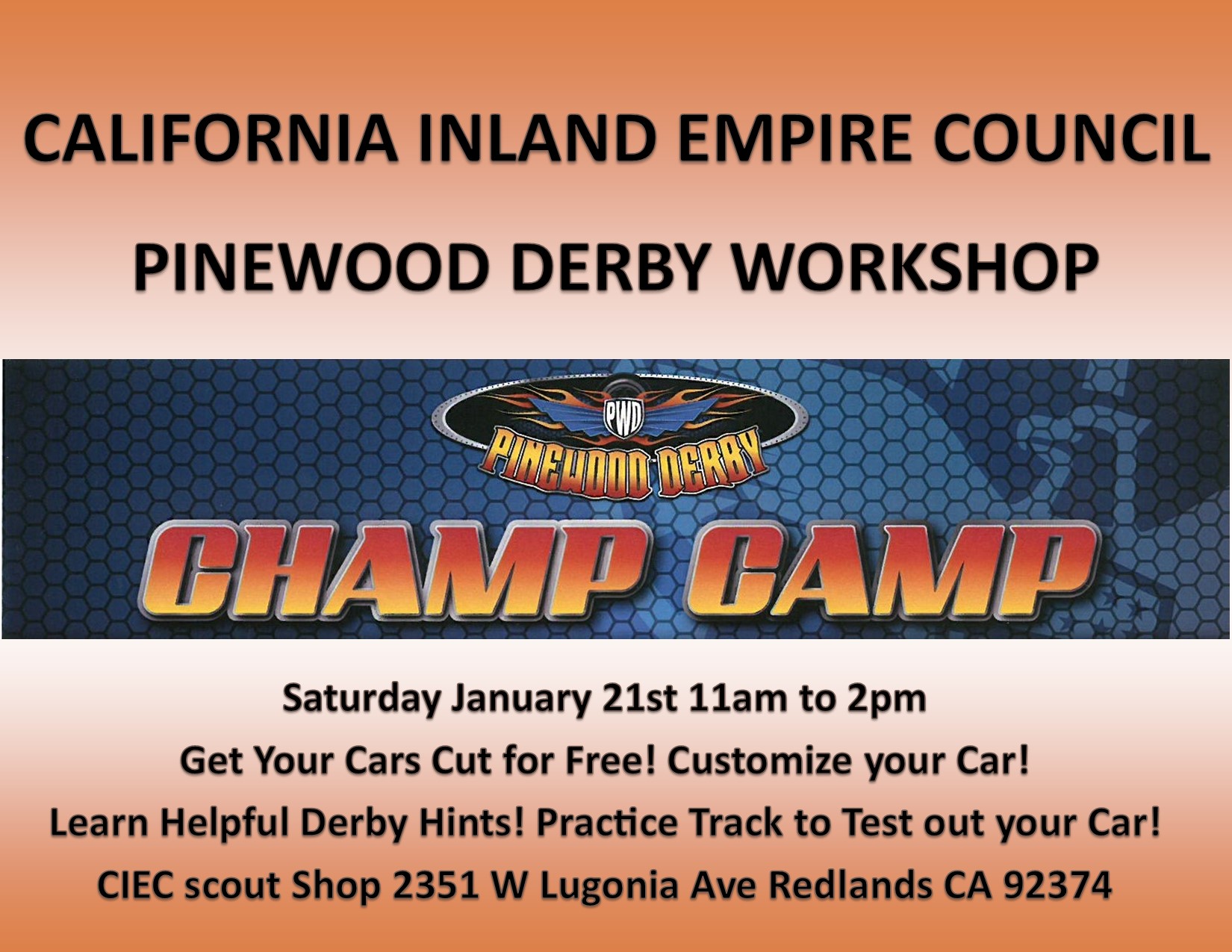 ---
---
3 Winter Camp Events To Choose From

An outdoor winter program specifically for Scouts BSA Troops and Venturing Crews

A Cub Scout winter program

A winter experience for the whole family
---
Summer Camp 2023 Registration Open
---
Scouts BSA Week Long Summer Camp
Scouts $465 Adults & Leaders $250 One FREE Adult for every 10 Scouts Registered
Scouts BSA 1/2 Week Mini Summer Camp
Scouts $280 Adults & Leaders $150 One FREE Adult for every 10 Scouts Registered
Scouts BSA Summer Camp Youth Training Programs
Participants $420
Registration Coming Soon

INTERESTED BEING ON CAMP STAFF?

CLICK HERE
---
Empire Strykers Indoor Soccer Scout Night
---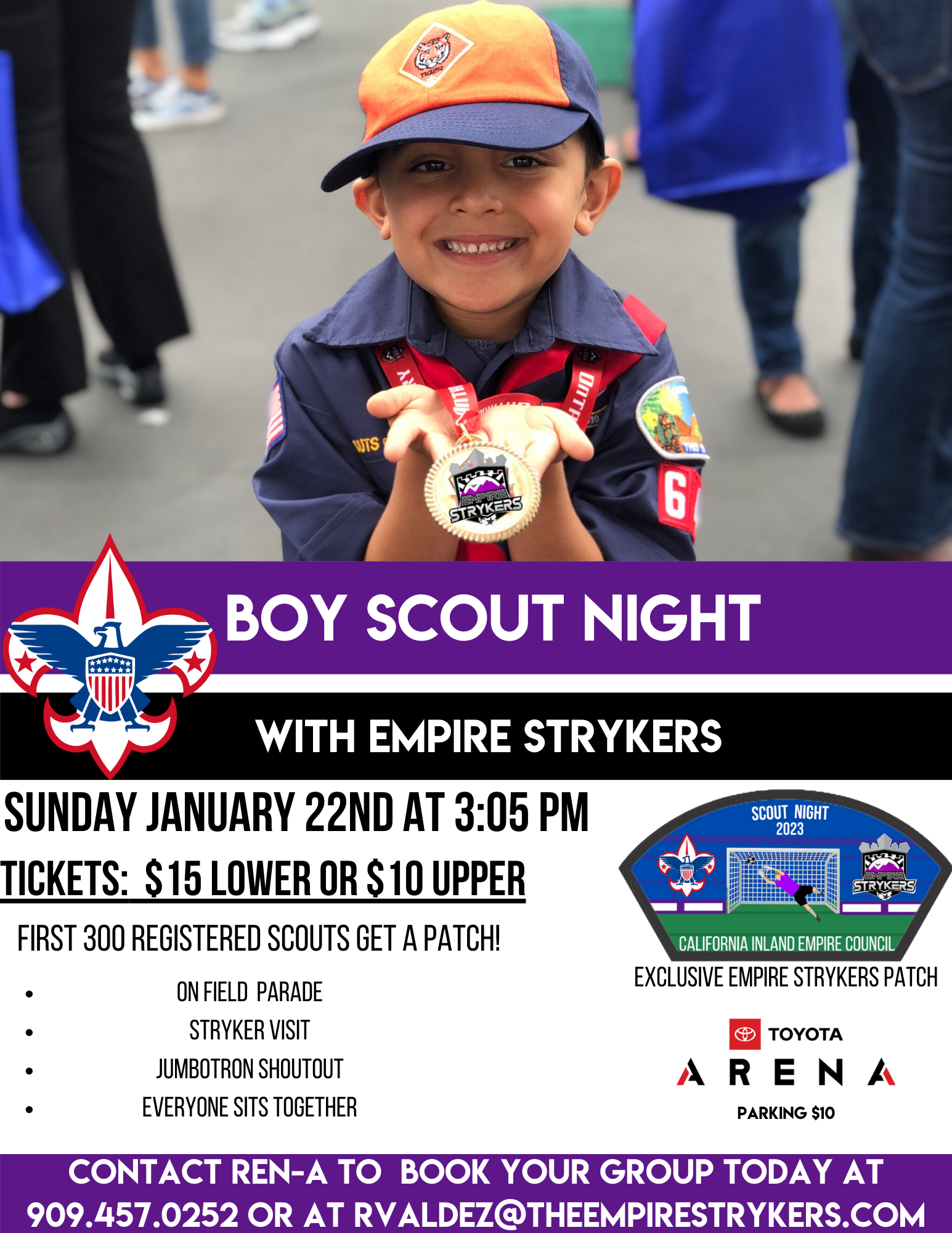 ---
Firebirds Scout Hockey Night
---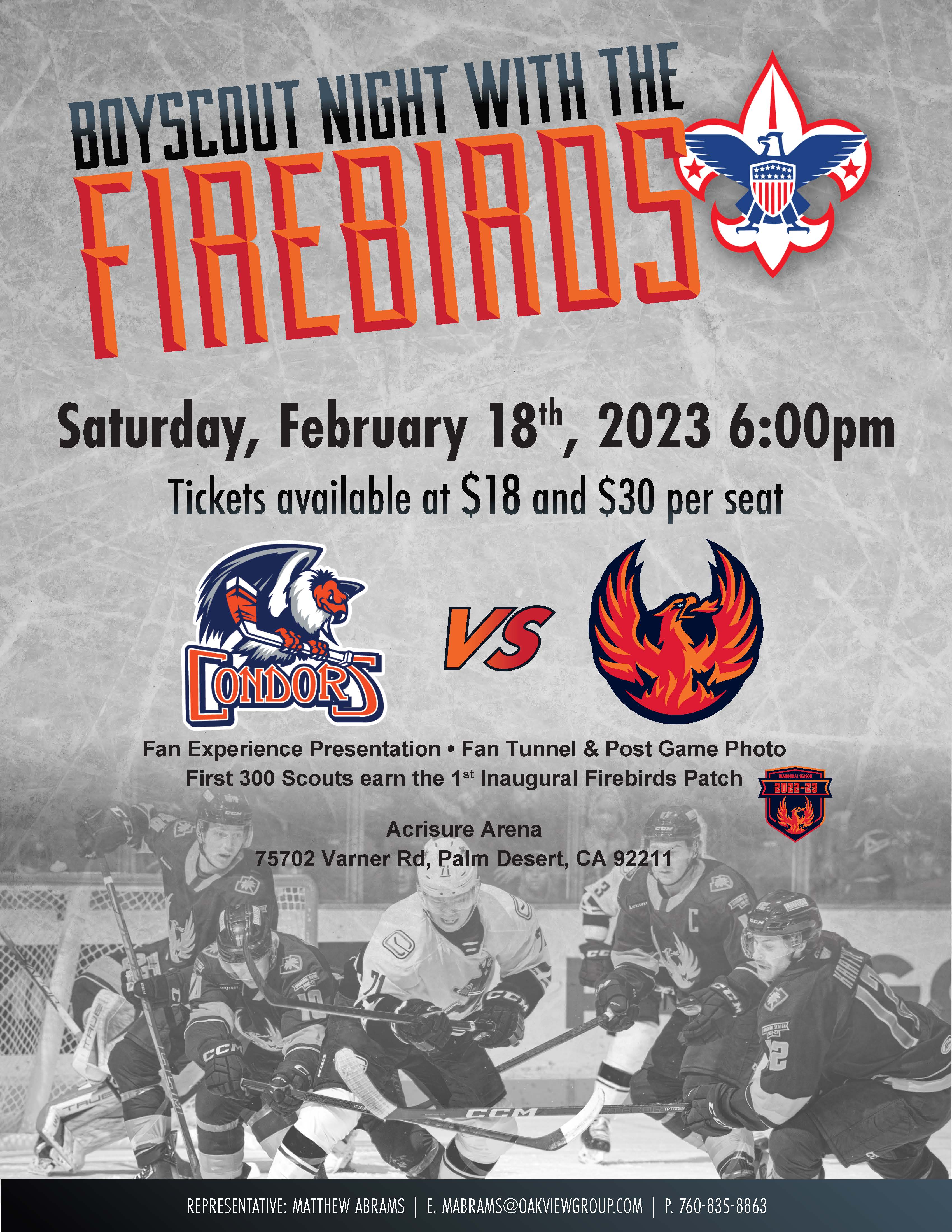 ---
Mentoring Youth – The Role of Empathy
Empathy is a trait that provides the foundation for meaningful connections between people. When someone is empathic with us, it allows us to feel comfortable, seen, and safe enough to be open to accepting help from or confiding in that person. Empathy is being open to imagining another person's experience from their point of view and striving to find points of connection. It is not presuming that you know the exact person's feeling or that you have had the same experience, but that you have a general sense of where they are coming from and are trying to be responsive to them. Sometimes empathy is expressed as figuratively "walking a mile in another person's shoes" or "I feel your pain."
Empathy requires both cognitive and emotional processing. It involves perceiving or recognizing what others are feeling, processing that information, and being responsive to another personal experiences. Some people are naturally more attuned to others and find it easy to be empathetic while others are not and have much harder time perceiving and responding to others emotional state. However, the good news is that empathy is a skill that can be learned or further honed through practice. Empathy can be distilled down to three main sets of processes: observation, perspective-taking, and adaptability.
Perceiving in mentoring allows you to see the unspoken as well as listen to the spoken so that you can fully understand and show empathy. In perceiving you are not only observing the body language and tone of the youth, but also your own body language and tone. EMPATHY1 is an easy way to remember what you are observing in yourself and others:
E – eye contact shows that you are present in the conversation. Are they making eye contact when you having a conversation?
M – muscles in the facial expression show feelings. Are there smiles or other expression that are open? Do you see facial expressions or tics that show the person is in distress or does not want to be in the conversation.
P – posture or body language also show feelings. Are they relaxed? Is the body language rigid or tense to suggest discomfort?
A – affect is the expressed emotion. Are they upset about something, showing high emotions or uncontrolled emotions, or lack of emotion?
H – Hearing the whole person. Does their spoken word mesh with or mirror their body language, facial expressions, or make sense with what is happening in the moment.
Y – your response to how they feel.
Perspective-taking in mentoring is the ability to step outside of your own experiences and attempt to take your Scout's and sometimes even your Scout's family's point of view. This is referred to as "decentering," as it requires setting aside your own, values, beliefs, and worldviews and centering on the thoughts and experiences of the other person. It is not saying you must take their thoughts and beliefs as your own, but it gives you the space to look at what they are experiencing without the judgement of your own beliefs, which may be different from theirs, to acknowledge they have different views of the world, to be curious about their experience, and understand from their point of view. Perspective-taking allows you to examine the similarities in your experience, values, and beliefs and draw on those to connect and learn more about the youth while acknowledging your differences.
Adaptability allows you to communicate or be responsive to your Scout's experiences. You as a mentor may find that you need to change some of your expectations or ideas about what a youth might want or need or how a youth "should" act in a situation to focus on what your mentee needs. Being adaptable allows you to find common ground needed to build trust which is foundational to the mentor/mentee relationship.
Combining perspective-taking with adaptability rather than taking an "it's my way or the highway" type attitude in Scouting will help you better connect to what youth in your unit need and will help you facilitate positive youth outcomes. This is hard work. It's not one-size fits all. It requires listening to youth. It requires you as the leader/mentor to understand Scouts and their families as individuals with differing experiences and differing needs, to accept those differences as true, be responsive to those differences, and to find common ground to build trust so that you can support that Scouts journey. The key is to begin by being curious and learning about your mentee's experiences and then offer direction in a way this is responsive to that, which comes from a place of compassion rather than judgment.
Pitfalls to avoid on your journey to being more Empathetic include2:
Assuming similar means the same. While you may appear to have similar backgrounds, values, and beliefs, don't assume they are exactly the same and draw conclusions from your own experience. Be cautious about overlaying you own experience on to theirs. Instead use your experience to become curious about their experiences and ask questions and listen to the Scout.
Thinking you know best is a trap that is easy to fall into as an adult. You may feel a strong urge to "fix" their problem, but this will lead to tension in the mentoring relationship as you try to push your own agenda if the Scout is not interested. It is better t listen for and learn about what the Scout is interested in so that you can support those interests and work with the Scout to form goals around those interests. This does not mean that you cannot offer ideas or suggestions to get the Scout to think about other possibilities – expanding possibilities is part of the mentoring role. It just means you should not force your ideas or suggestions as being the only pathway to success.
Blaming the parent(s)/family when the Scout misses meetings, is non-responsive, or the family prioritizes things differently than you can make you jump to the wrong conclusions. Extending your efforts for empathy to the entire family rather than focusing on your perspective can help you understand the family's challenges as well as their strengths and resilience in face of their challenges and may help reframe how you work with and mentor the Scout and how you relate to the family.
Expecting to be "perfectly' empathetic when making mistakes is human. Striving to be empathic and working to repair things when you have failed is what matter most in mentoring relationships. Acknowledge when you have missed the mark and that you wish to try again. By modeling this behavior, you are providing the Scout with examples of resilience; how to recognize when you have failed, acknowledge it, and rebuild the relationship rather than giving up.
---
Foxfire is looking for Adults to be a part of Faculty for the 2023 Foxfire program and for future Foxfire Courses. Anyone interested should have some knowledge of the Wilderness, crafts, quartermaster, or forge. Also, Foxfire would prefer that you have attended Wood Badge.
Interested individuals should contact:
Frank Gruendner, 2023 Foxfire Clan Chieftan
Gary DeFraene, Foxfire Coordinator