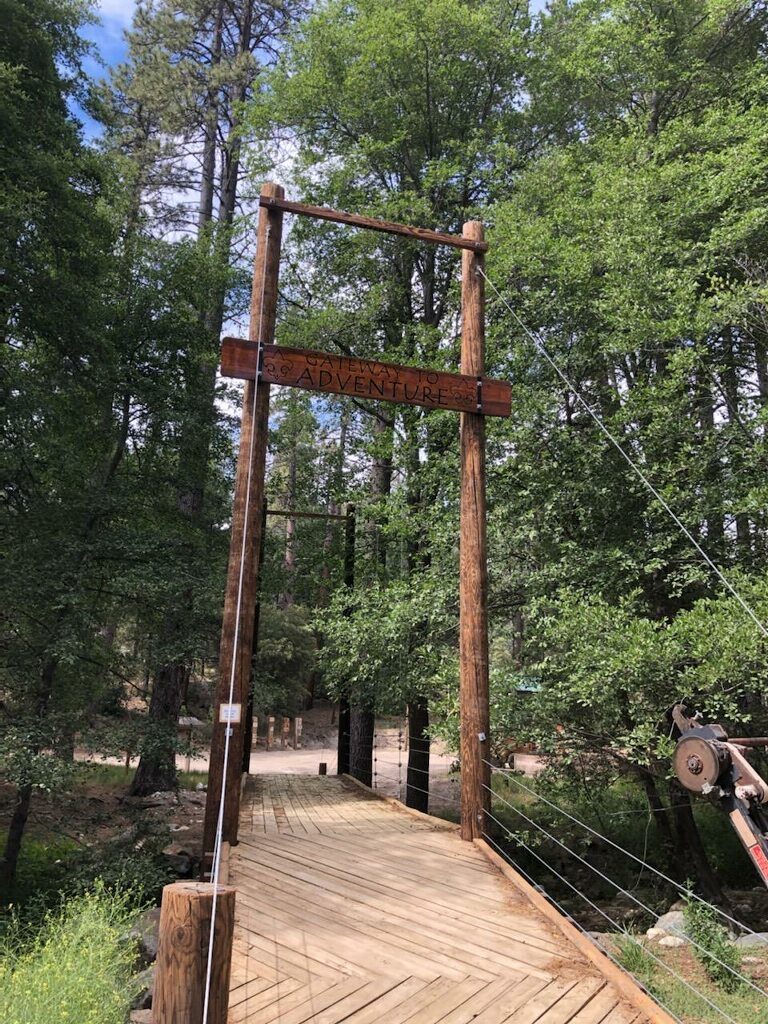 This sign was a Jimmie Hyland idea.
We talked about what it should say.
Jimmie called me early one morning and said "the fun is on the other side of the creek, it should read: GATEWAY TO ADVENTURE".
So now whenever we see or think of the sign we should remember whose idea it was (Jimmie Hyland), who made the sign (Keith Weinrich) and who put it up (HP Communications).
Others that helped with the sign that we would like to thanks, Mark Triplet, Ted Weinrich, and Alan Larson.
The new sign "Gateway to Adventure" sign would not have been possible without Keith Weinrich' hard work, dedication, and ability.