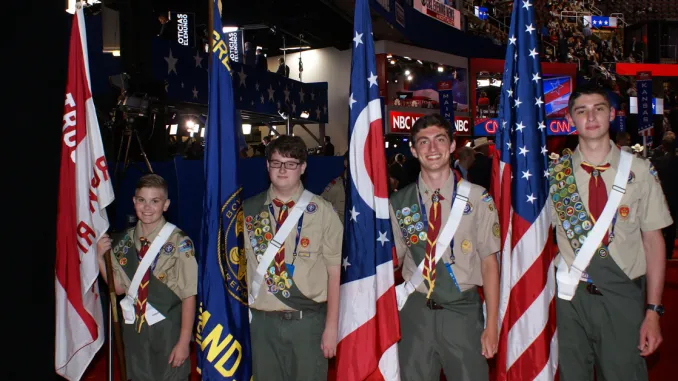 The BSA might be the most patriotic organization in the U.S.
But we don't endorse any one political party. You could say that rather than being pro-left or pro-right, the BSA is pro-America.
The same applies to your pack, troop, post, ship or crew. You and your Scouts should Do Your Duty to Country but not by endorsing any one candidate.
During election years, the line between patriotism and political favoritism becomes thin, making it important to remind you of the BSA's official policy on Scout participation in political rallies.
Fact is, Scout units like the one pictured above are permitted to provide a color guard flag ceremony, in uniform, at political events. Troop 605 from Rocky River, Ohio, provided that service at a political event in Cleveland. (Nice job, Nick S., Tristan A., Grayson N. and Erik H.!) The troop served as color guard and then immediately left the stage and the premises. They provided a patriotic service and departed before things got political.
Here are some Frequently Asked Questions and the BSA's official answers:
Q: Could a pack, troop or crew provide a color guard flag ceremony for a candidate's public speaking event or rally?
A: Yes. But, BSA Policy requires our adult and youth members in uniform to leave immediately after the presentation of colors and the Pledge of Allegiance. Should they want to stay they must do so as individuals, not Scouting representatives. That means they would have to change out of their uniforms.
Q: So Scouts and Scouters can't stand on the platform for the remainder of the speech or presentation?
A: No, they should not remain on the speakers' platform or in a conspicuous location where media could construe their presence as an endorsement or symbol of support.
Q: What about parades?
A: Scouts are allowed to participate in parades designed to recognize holidays or special occasions, such as Veterans Day or Memorial Day. They should not, however, participate in a parade designed to support one particular candidate for a political office, or any particular political movement, other than, as stated above, to provide a color guard flag ceremony. Should they want to stay and participate in the parade, they should change out of their uniforms and do it as individuals, not Scouting representatives.
Q: Why is this the rule?
A: The policy is meant to prevent someone from using our brand to convey support of a candidate or ideology. This prevents Scouts from being used by any party in campaign advertisements or materials.
Q: So then why is it OK to even present the colors or lead the Pledge of Allegiance at all?
A: Those are displays of loyalty to the nation, something the BSA has always endorsed. Regardless of the outcome of the political race, the candidate and supporters pledge allegiance to the U.S. Because of this, it is always acceptable and deemed to be a part of the civic process. Also, this "service" is offered to any party, regardless of political affiliation.
Q: Can Scouts and Scouters pose for photos with political candidates at these events?
A: Technically yes, but proceed with caution. Photos of political candidates with Scouts in uniform (or any BSA marks and logos, for that matter) are not allowed to be used in political campaign materials of any kind. Scouts should not appear in photos with any campaign signs, stickers or paraphernalia that appears to endorse a candidate for office. It's important to be aware of how easy it is for a photo to go "viral" these days and appear in a publication or website where you had no intention of it appearing. If you haven't previously cleared any photo opportunity with a representative from your local council, it might be safer to say no until you get official permission.
Q: Can adult leaders or Venturers who are old enough vote in elections?
A: Not only can they — they should! This policy isn't meant to limit the freedom of thought or action of any official or member acting as an individual. Scouters and Venturers shouldn't wear their uniform to the polling place, but they should vote for whichever candidate they prefer. That's all part of being a good citizen — something the BSA has taught for more than a century.
Q: What can Scout leaders do to support this policy?
A: Volunteers (and professionals) must be alert to situations that would imply that the BSA favors one candidate or party over another. Strict observance of our long-standing policy against the active participation of uniformed Scouts and leaders in political events is mandatory.
Q: Does Scouting still teach patriotism and citizenship?
A: Yes! The BSA teaches the ideals of patriotism and good citizenship as required to fulfill its purpose.

Novemeber 02, 2022
---
Holiday Giving Tree
---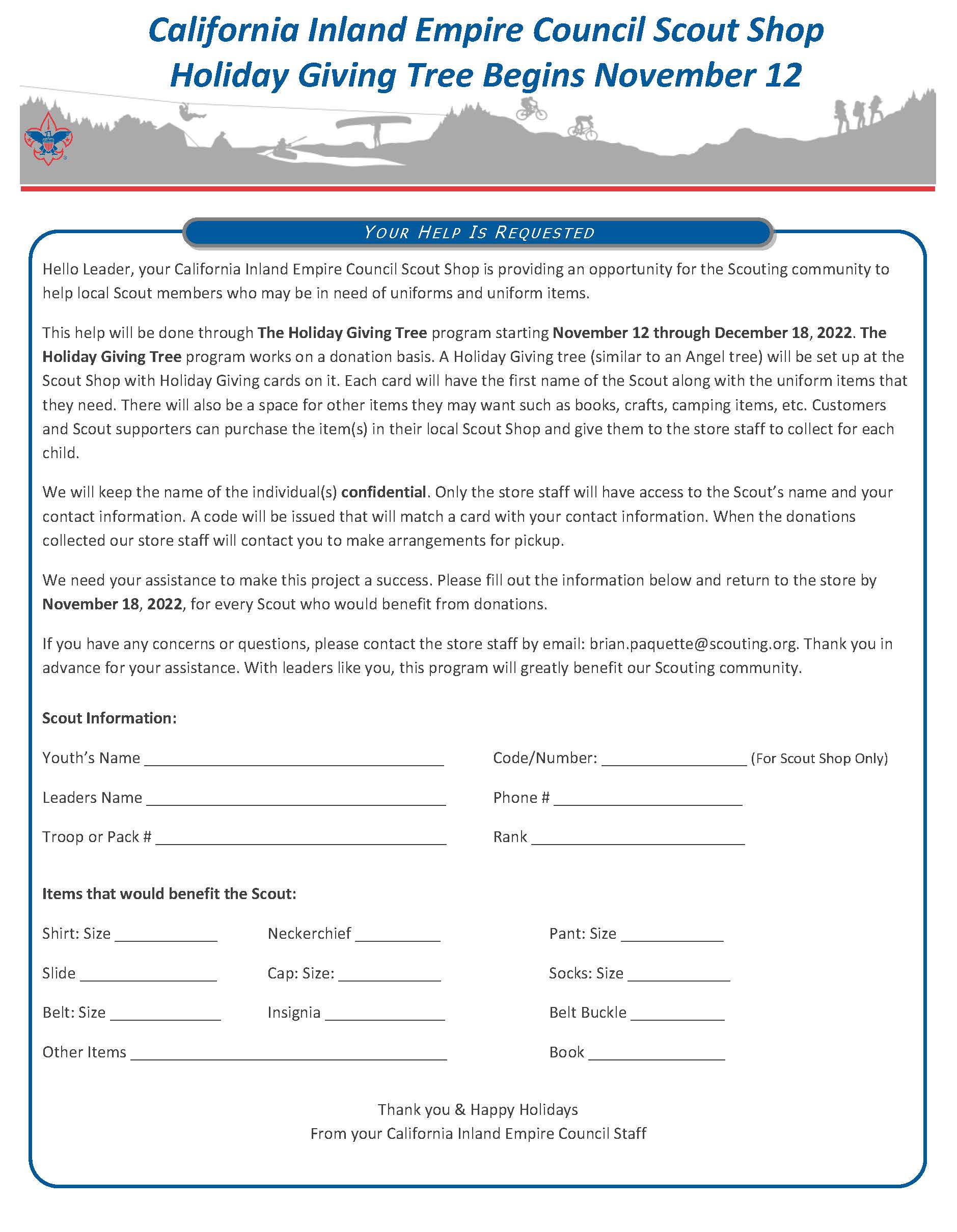 ---
Heavy Metal Weekend Registration
3 DAYS LEFT TO REGISTER
---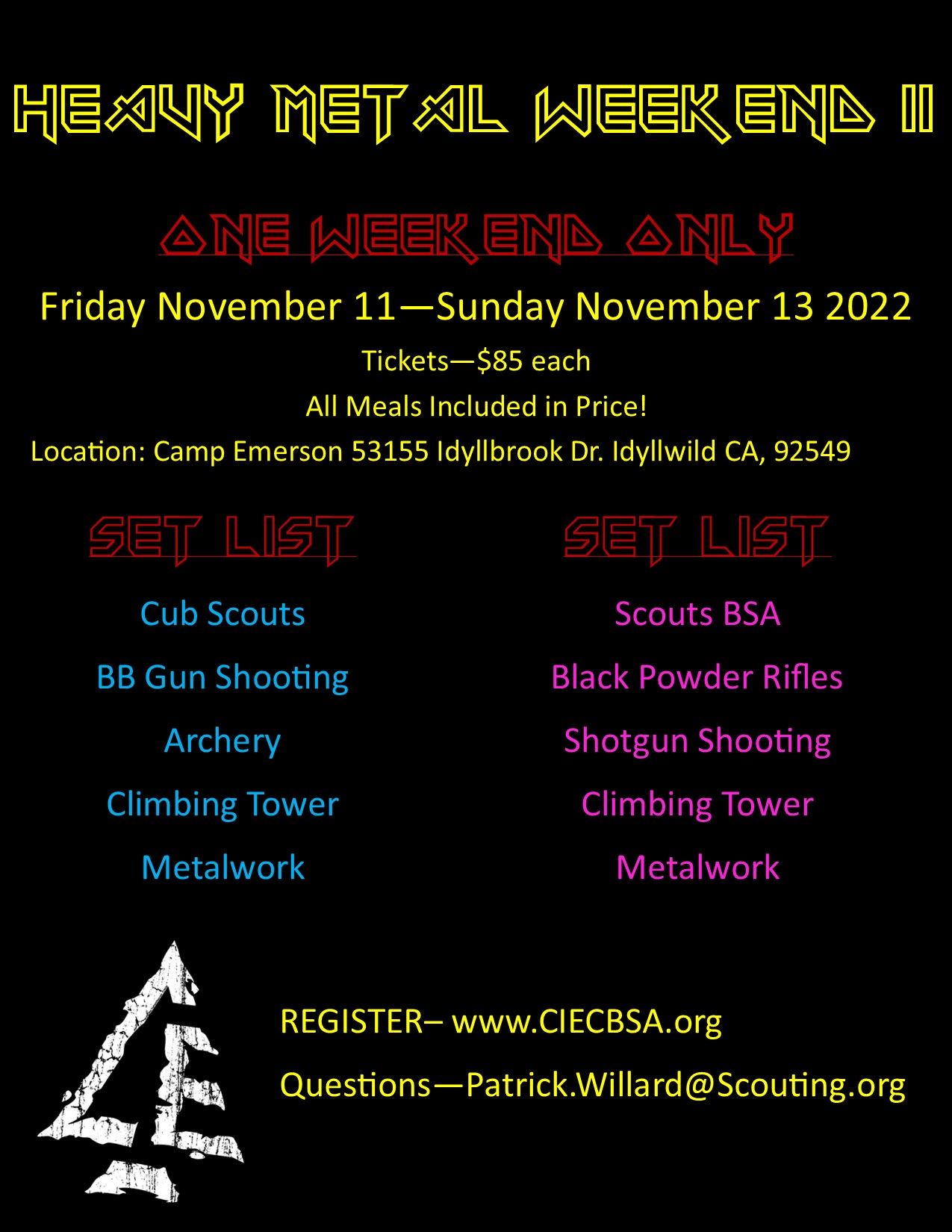 ---
---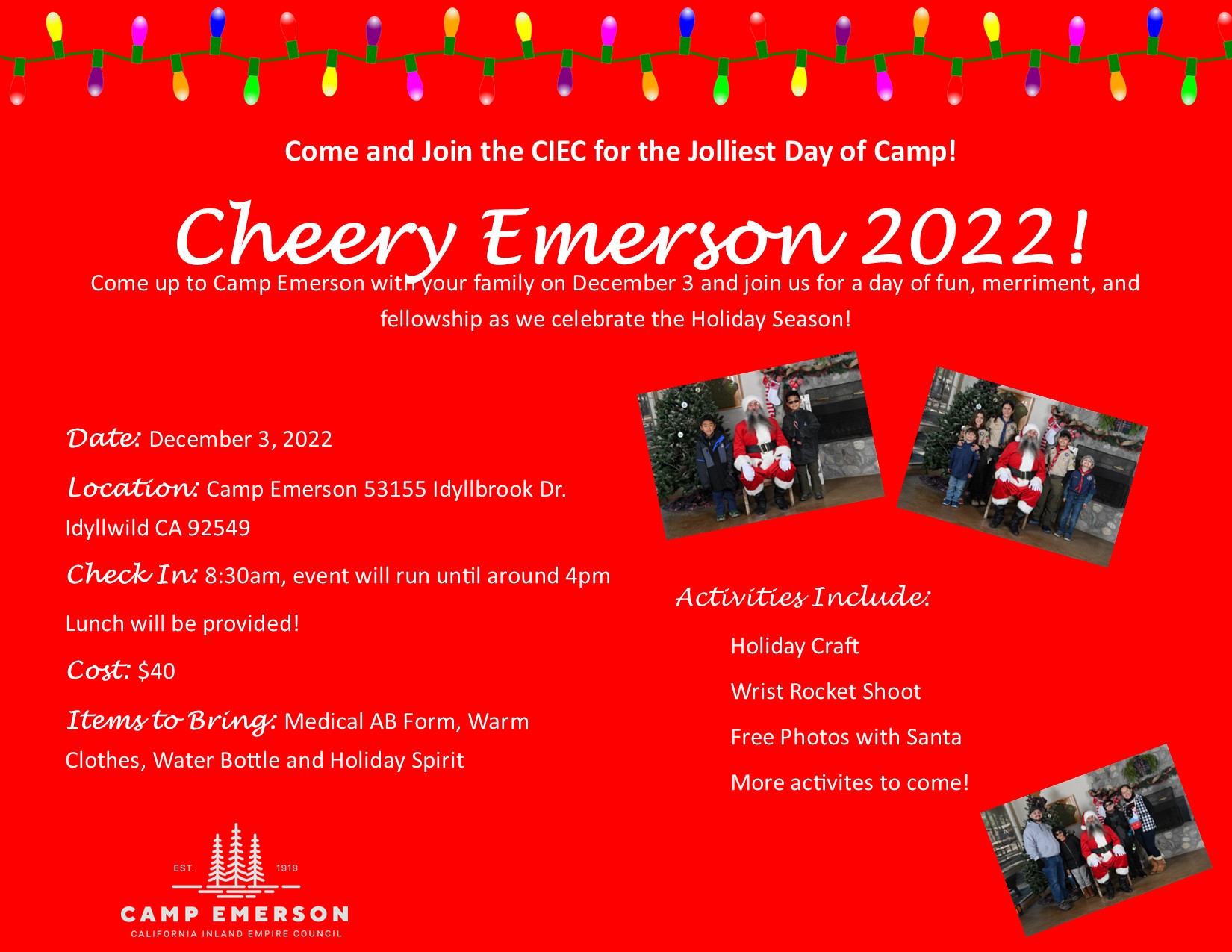 ---
---
3 Winter Camp Events To Choose From

An outdoor winter program specifically for Scouts BSA Troops and Venturing Crews

A Cub Scout winter program

A winter experience for the whole family
---
Summer Camp 2023 Registration Open
---
Scouts BSA Week Long Summer Camp
Scouts $465 Adults & Leaders $250 One FREE Adult for every 10 Scouts Registered
Scouts BSA 1/2 Week Mini Summer Camp
Scouts $280 Adults & Leaders $150 One FREE Adult for every 10 Scouts Registered
Scouts BSA Summer Camp Youth Training Programs
Particpaants $420
Registration Coming Soon

INTERESTED BEING ON CAMP STAFF?

CLICK HERE
---
Ontario Reign Scout Night
---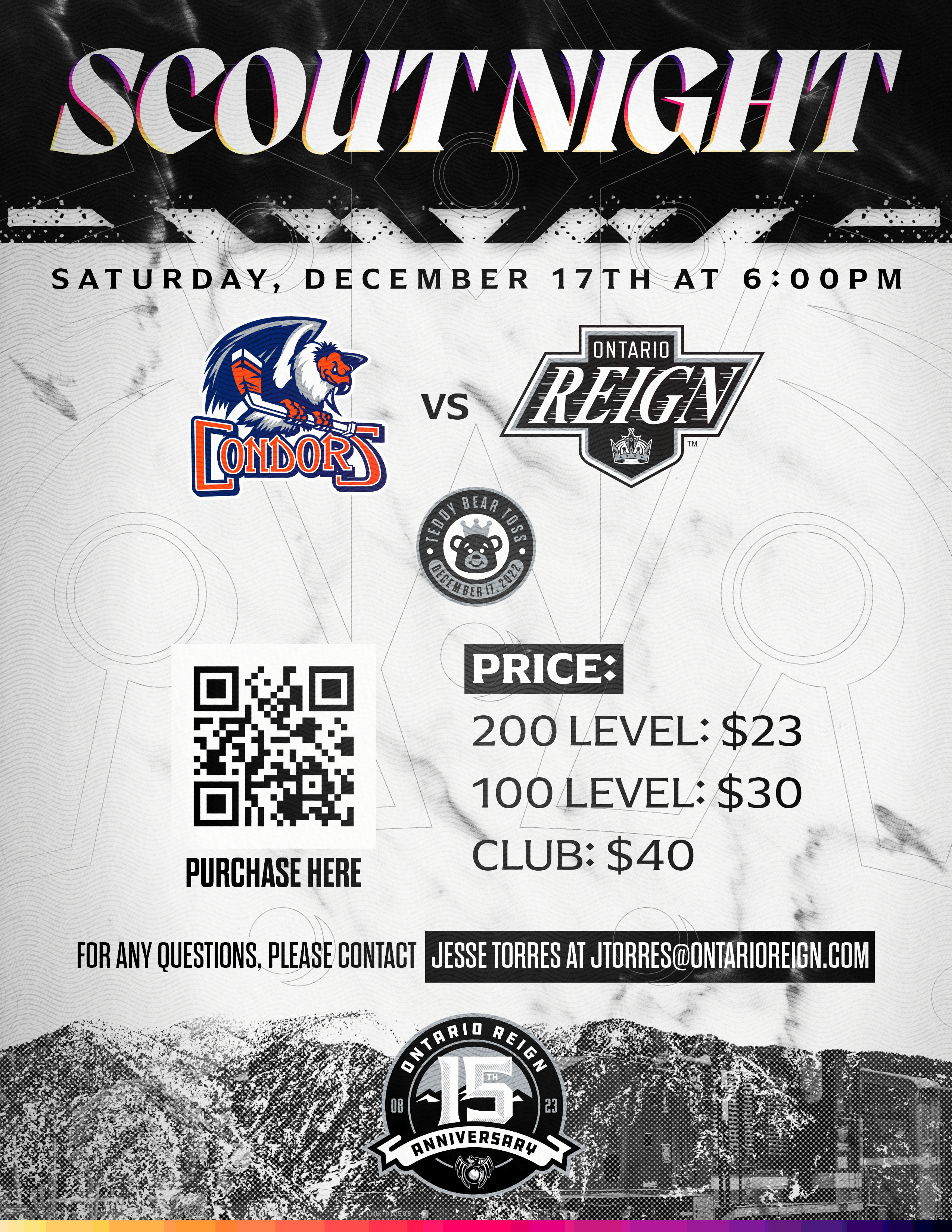 ---
50th Anniversary CSP Design Contest
---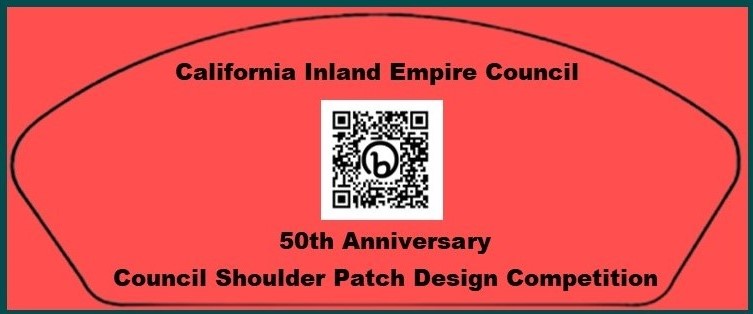 ---
SILVER BEAVER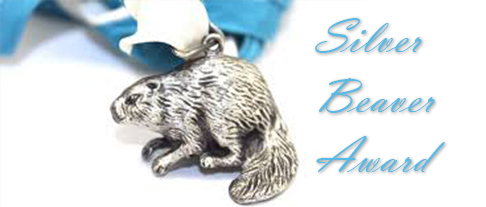 ---
It is once again time to nominate those selfless volunteers in our great Council that have made a significant impact in our service to youth! The Silver Beaver Award was introduced in 1931 and is a Council level distinguished service award of the Boy Scouts of America. Recipients of this award are registered Scouters who have given service to youth at the Council level, not in a unit or the district. Please make sure to fill out the form completely, do research on your nominee and fill in all the blanks. Remember to forward to your District Chair for review and signature. Applications that are not approved by District Chairs will not be accepted.
This nomination form must be sent to the CIEC office by November 28th, 2022. Late forms will not be accepted for evaluation. Do not attach any additional statements or letters of recommendation to this form. Forms can be submitted electronically to beverly.gruendner@scouting.org
---
Board Nominations
---
The 2023 Nominating Committee Chair is Matt Flanagan
Any recommendations for prospective Executive Board Members should be forwarded to:
California Inland Empire Council- Nominating Committee
Attn: Nominating Committee, Beverly Gruendner
2351 W. Lugonia Ave, Suite F
Redlands, CA 92374
Or Email: beverly.gruendner@scouting.org
Suggested nominees from registered local council Scouters are considered if they are received in writing no less than 30 days prior to the Annual Business Meeting-December 19, 2022. Those who offer names to the nominating committee should supply some background information but should not have secured the permission of the person to be nominated and to serve if elected.
The Annual Meeting will be on Thursday, January 19, 2023, at 6:00pm.
---
Check out the 2023 CIEC Program Guide
---