Check out our new online store . This week featuring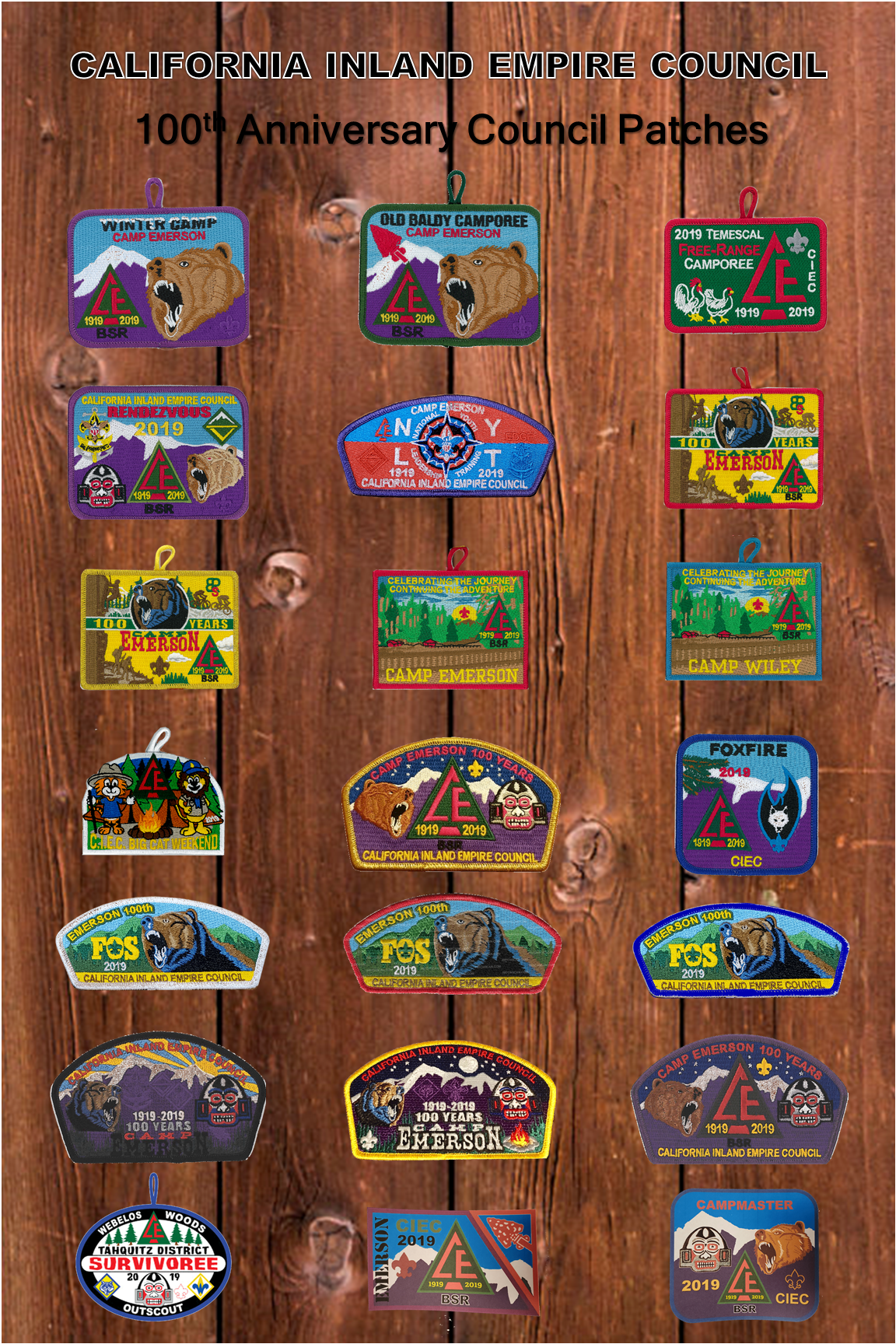 The perfect gift for or the Scouter who loves Camp Emerson, a collectors set of all 24 patches issued for the 2019 100th Anniversary celebration of Camp Emerson!
Only 50 of these limited edition collectors sets will be made, with the net proceeds going to support new projects at Camp Emerson".
Patches not shown, but included in the set: Wood Badge, Erie Emerson, and OA Fall Fellowship."
Image background may change. Available for pickup at Redlands CIEC office, about January 31, 2020.
Questions, please contact Mike Downs at ciec.properties@gmail.com