---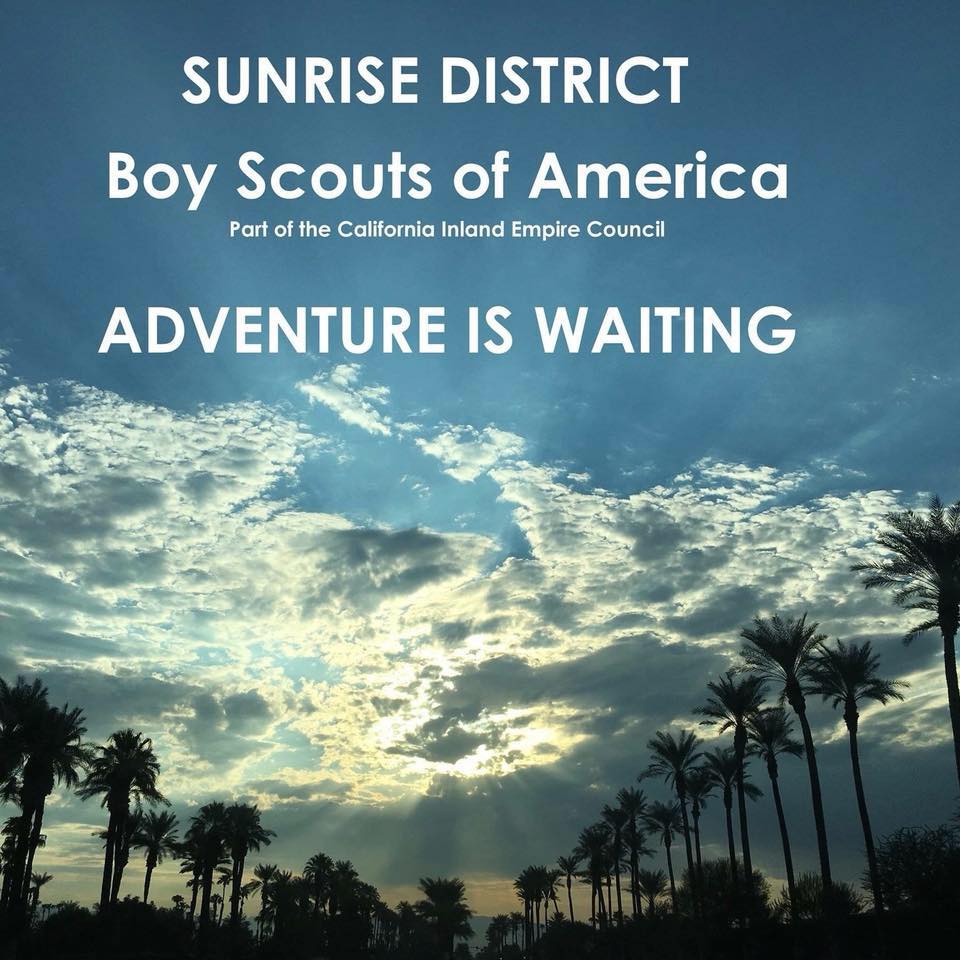 The Sunrise Five - 6/5/2020
1. Preparing for Camp

We're excited to see many of you at summer camp in July and August! We are working hard ensure a safe and fun camp this year.
We've put together a plan to prevent and mitigate the potential spread of Coronavirus with input from Dr. Kaiser of the Riverside County Health Department, who agreed that it is comprehensive and effective. Click on the camp icon above to download the plan and learn more.
2. Camp CIEC Virtual Camp
Registration is available for next week's classes, American Business, the Cub Scout Nova Award, and an Introduction to Leadership Skills for Troops, a great class for your Patrol Leaders Council to attend, and a prerequisite for NYLT. The Nova Award is also back by popular demand. Click on the icons above to register.
Registration for the next week's merit badges and activities go up every Wednesday, and there's something new every week! Don't forget to visit and join the Camp CIEC Facebook page so you can stay up-to-date as we roll out new badges and activities in the weeks ahead.
3. Spread the Word About Scouting!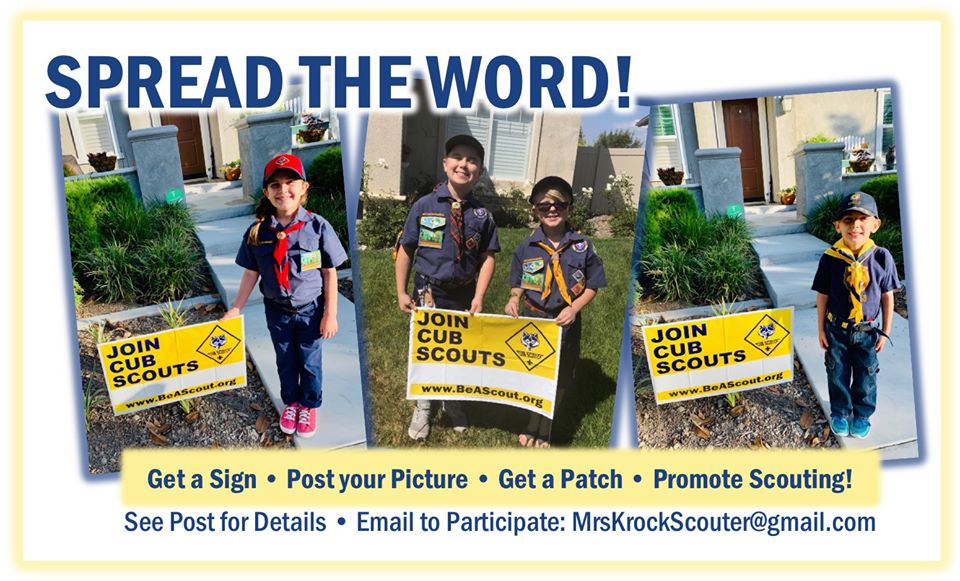 Have you requested a yard sign yet so you can share Scouting? There's no better time to Spread the Word and invite new families to join your Pack or Troop! To request a yard sign and arrange pick-up, get your questions answered, and get a cool patch, Contact Adrienne Krock at MrsKrockScouter@gmail.com.
4. Sunrise Scouters Have Talent!

Join us on Saturday, June 13th from 7:00-8:00 PM for our next district talent show!
On May 24, scouts showcased their talents, and this time its the adult leaders' turn to show off their abilities!
All Adult Scouters from throughout the Sunrise District are invited to showcase their talent at the Sunrise District Has Talent Virtual Campfire. This is a talent show where adult scout leaders can show off their gift of singing, dancing, juggling, or even Scout skills. Click on the image above to learn more about how to submit your video for a chance to be featured.
Click the image above for more information, sign up to join us, and find out how to submit a video for your chance to be featured in the show. See you on Saturday!
5. I Went Back to Scouts For A Day
The crew from the MrBeast YouTube channel experience some of the fun of Scouting:
BONUS: Can you correctly name the merit badge each activity is based on? Which ones are actual badges and which ones are made up?