---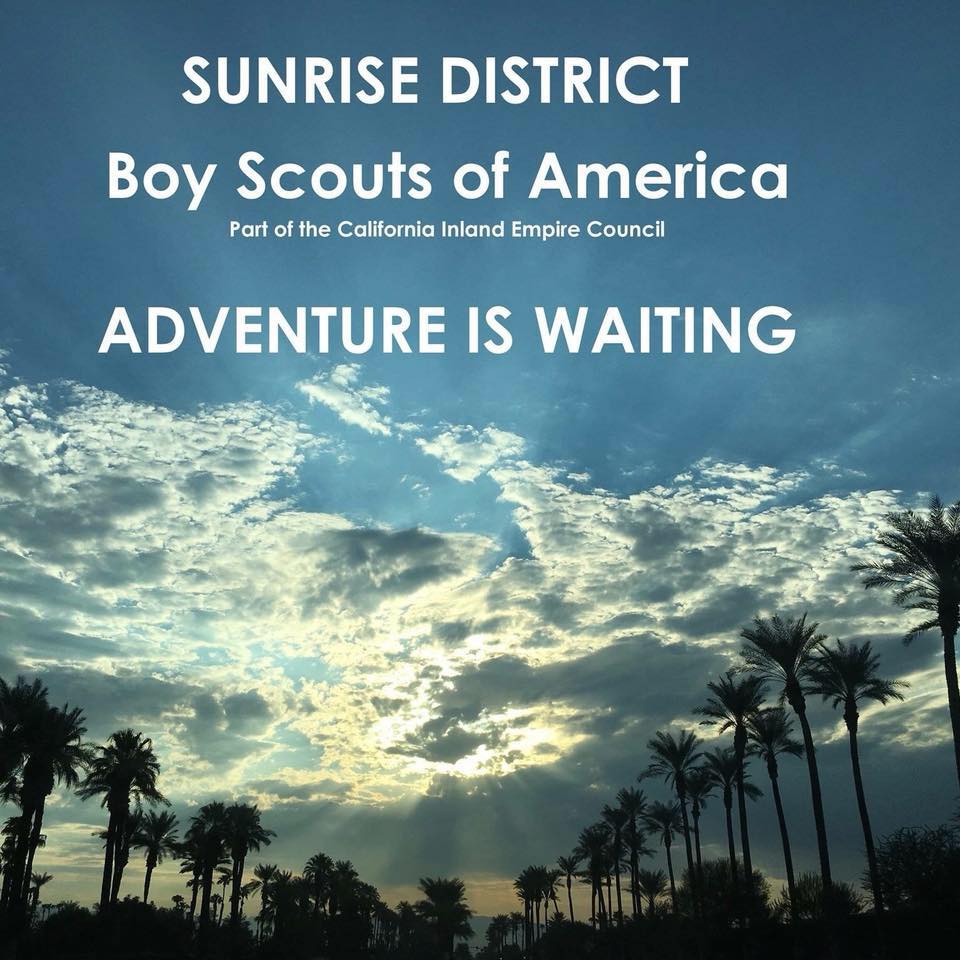 The Sunrise Five - 5/29/2020
1. Camp Registration Closes Soon!
Don't miss your opportunity to join us for camp this summer! Day Camp At Your Doorstep Registration is due today, Friday, May 29th. Registration for summer camp and family camp at Camp Emerson is due by Sunday, May 31st. Click one of the icons below to sign up today!
2. Camp CIEC Virtual Camp
Registration is available for next week's classes, Sports, Emergency Preparedness, and Truck Transportation. Click on the icons above to register.
Registration for the next week's merit badges and activities go up every Wednesday, and there's something new every week! Don't forget to visit and join the Camp CIEC Facebook page so you can stay up-to-date as we roll out new badges and activities in the weeks ahead.
3. Spread the Word About Scouting!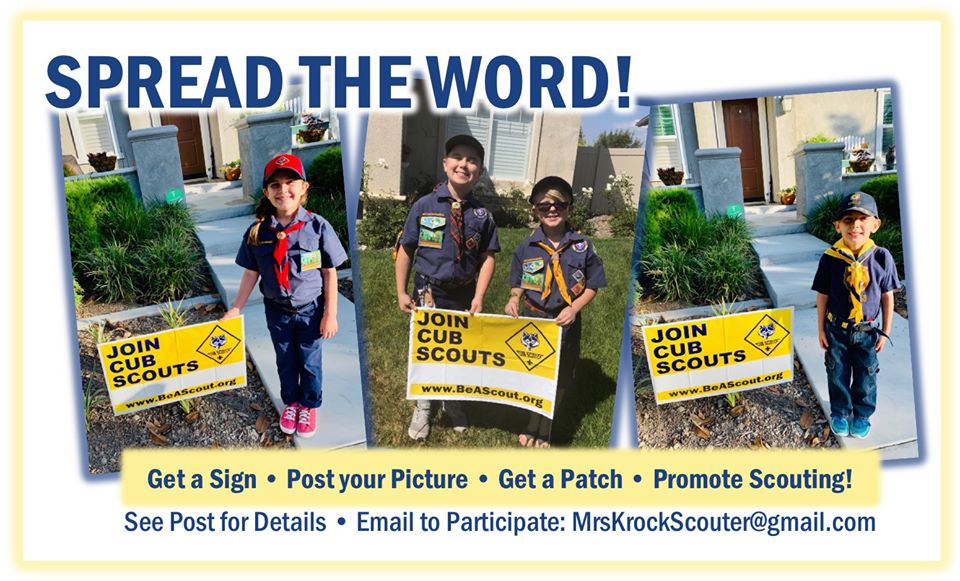 Want to help grow your unit and invite more families to be part of this life-changing program? Want to get a cool patch? Check out this fun opportunity from our council Membership Team:
?? Get a Yard Sign: Email your Pack number and District to Adrienne Krock to get on the distribution list: MrsKrockScouter@gmail.com
?? Take a picture posing with your yard sign, wearing your Scout uniform.
?? Share your picture on Facebook and/or Instagram and/or Twitter - tag #CIEC and #ScoutMeInHere are some more tips and tricks to help Spread the Word!
?? We'll send you a fun recruiting patch!
?? More Fun Ideas & Info for Helping Spread the Word with your Yard Sign & Photos:
- Keep your sign your yard to help promote Scouting
- No yard? Hang it on your front door or on a patio wall.
- Make a 3-5 second video of your Scout saying "Scout Me In" or "Join Scouts with me!"
- Tag your Charter Organizations, schools, neighborhood community groups
- The signs direct people to BeAScout.org - our Council website also has a "Scout Me In" link to help families find units near them: www.ciecbsa.org
- This promotion is available for Scouts families as individuals OR leaders may coordinate for their units. We're flexible!
To arrange yard sign pick-up, get your questions answered, help Spread the Word and get a cool patch, Contact Adrienne Krock at MrsKrockScouter@gmail.com.
4. Popcorn Certificate Rollover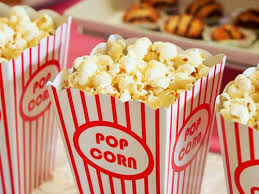 Through the process of restructuring the dates for Camp Emerson in the month of July, the California Inland Empire Council offered all units with 2020 Summer or Family Camp reservations an opportunity to change their dates, request a refund, or have their reservation rolled over to 2021.
After further consideration, the California Inland Empire Council will roll over 2020 popcorn certificates into 2021 for Camp Emerson Summer or Family Camp reservations.
Popcorn certificates are issued on an individual Scout basis and not to the group, unit, Pack, or Troop for use. Camp will be in operation this July following all guidelines provided by the Riverside County Health Department to operate a safe camp. Individual Scouts are encouraged to use their 2020 popcorn certificate to sign up for camp in July. A Cub Scout can go with a parent and redeem the certificate. A Scouts BSA member can redeem the certificate by participating with a provisional Troop. We look forward to operating Camp Emerson in July and are excited to see all the Scouts back in action after the many weeks of Scouting at Home.
The health and safety of our staff, campers, and their families are of the upmost importance. As we receive information from our local County Health Departments, we will follow all regulations and guidance provided and we will continue to issue statements from the California Inland Empire Council.
5. ScoutingWire TV - Episode 5
For all the latest news on all the good things going on in Scouting across the country, check out ScoutingWire TV Episode 5: