---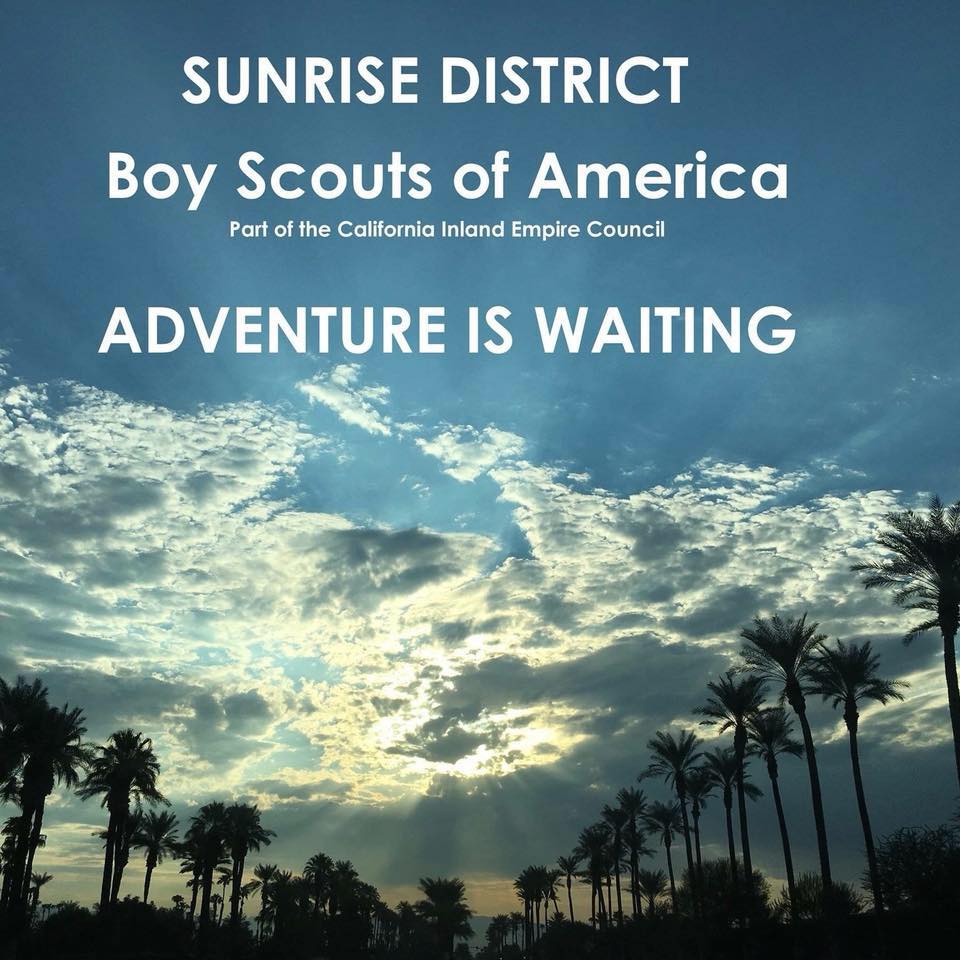 The Sunrise Five - 4/16/2021
1. April 23rd-24th: Join us for Momentum Discover, An event for all Scouts hosted by the Order of the Arrow
Momentum: Discover on April 23rd-24th will bring us back to our roots and help us re-discover the joy of camping! The event will feature more than a dozen hours of live, original content focused on the outdoors. Competitions with the national officers of the Order of the Arrow, training sessions, and special guests are just a sample of the many activities to participate in over the weekend!
All Scouts are invited to take part, regardless of membership in the Order of the Arrow. More information about the event can be found at momentum.oa-bsa.org.
You can watch the livestream for free as a basic delegate or register as a premium delegate. Premium delegates get the full event experience in exchange for a $25 registration fee: access to the community platform, the event wide game, access to archived content, and the Momentum: Discover patch and sticker. See you next weekend!
2. Join us for an an awesome Cub Scout day camp on June 11th-12th

Day Camp is coming up on June 11th and 12th at Northgate Community Church. Join us for "Weird Science" where you'll get a chance to experiment with some fun STEM activities. Click the image above to sign up today!
3. Troop 276 invites you to join them on May 22nd for a geocaching extravaganza! Click the flyer below to sign up!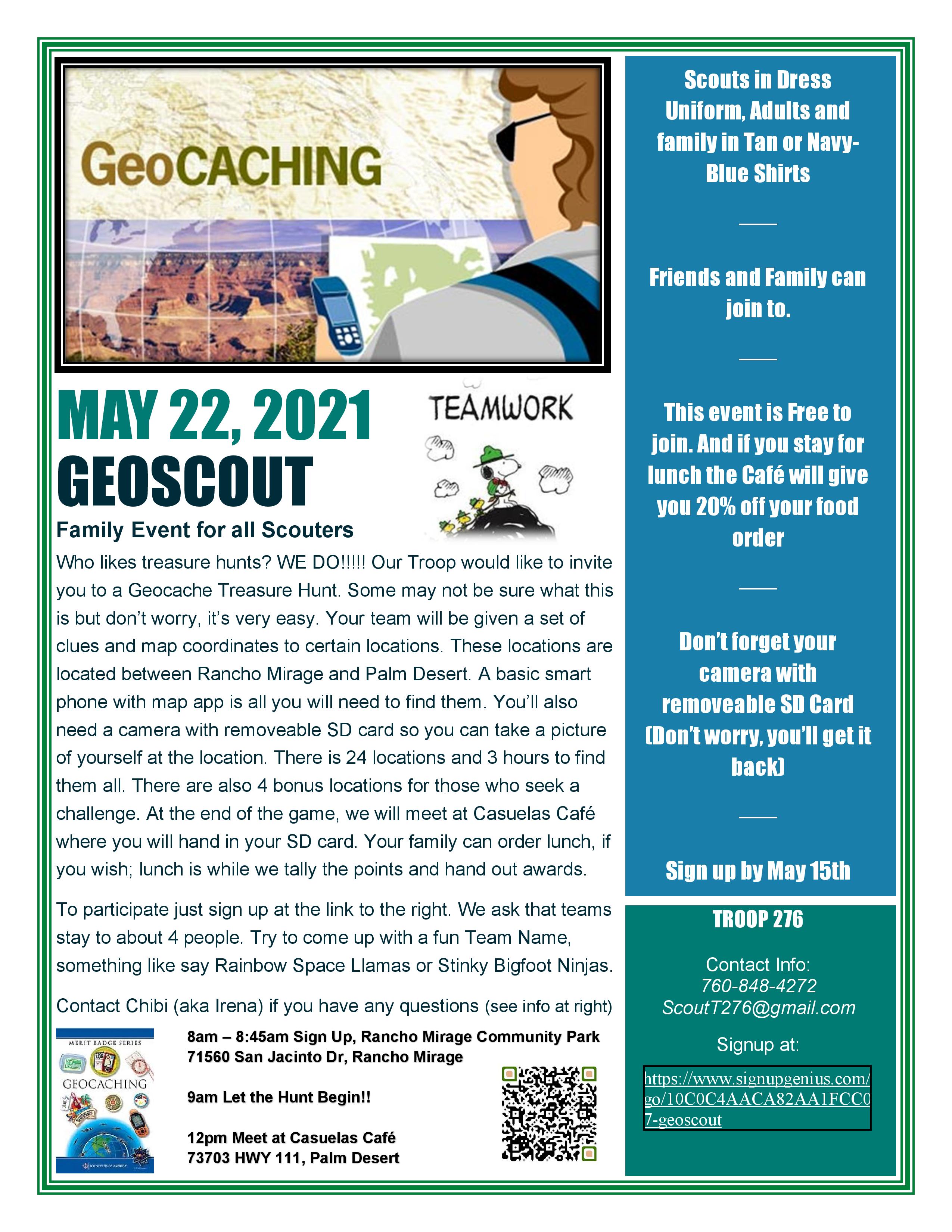 4. 2021 Eagle Recognition Event

Join us virtually on Saturday, April 30th at 7:00 PM for our 2021 Virtual Eagle Scout Recognition and NESA Awards event. It's an event open to all Eagle Scouts in our council, with free admission for Class of 2019 and Class of 2020 Eagle Scouts. Click the image above to register for the event and help us celebrate the accomplishments of our 2019 and 2020 Eagle Scouts!
5. 5 Things to do AFTER you earn the Eagle rank

Click above to check out Bryan on Scouting's helpful article about some of the possibilities that await your Scouts after they earn the Eagle rank.
Although the Eagle rank represents the pinnacle of Scouting recognition, it's not the end of the Scouting adventure! There are numerous opportunities for Eagle Scouts to continue enjoying the fun that Scouting has to offer. Check it out!