---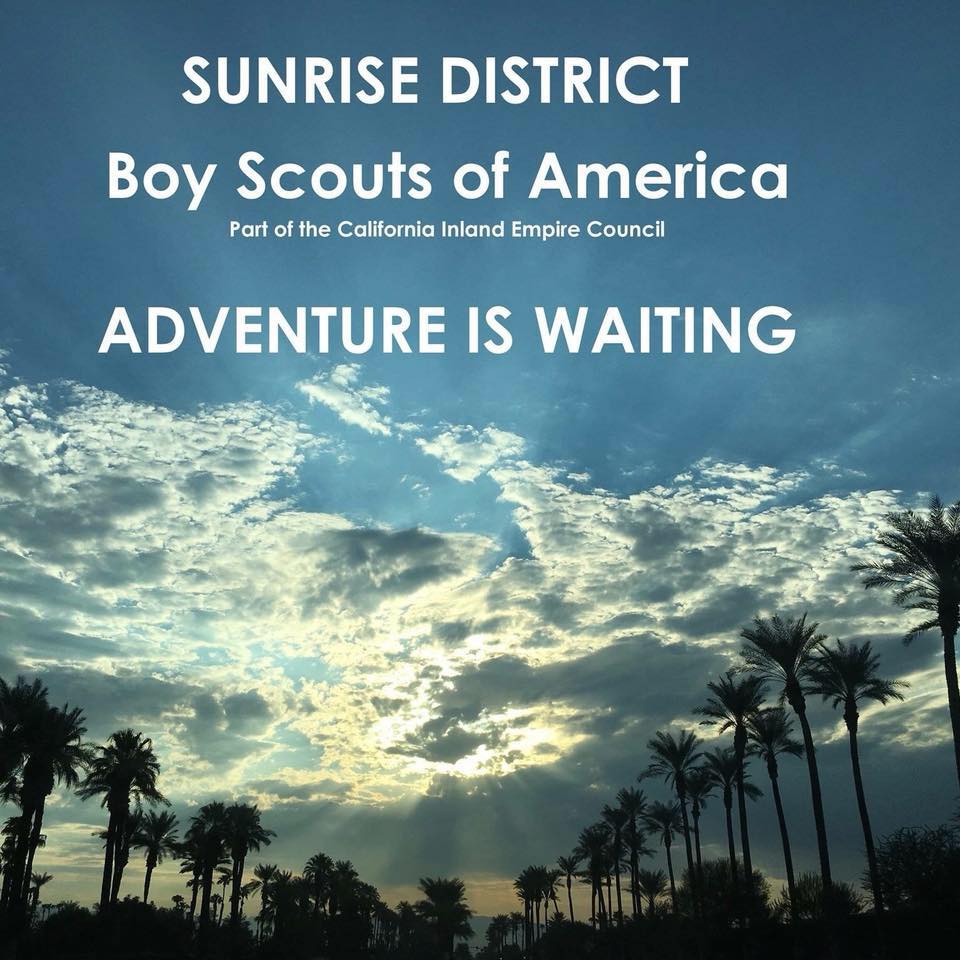 The Sunrise Five - 7/31/2020
1. NEW Camp CIEC Website

Exciting news! Camp CIEC has a brand new website where you can find information about all of our upcoming virtual merit badges and activities. There's offerings for Cub Scouts and Scouts BSA, and you can find a full schedule of activities through August, with more to come! Click the image above or visit campciec.org to view the full schedule and sign up today!
2. Popcorn Show-and-Sell Postponed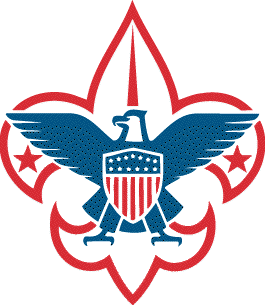 Due to circumstances beyond our control, with the restrictions from the State of California and County Health Departments related to the COVID-19 pandemic, we must delay the start date of the Show & Sell portion of our annual popcorn sale.
Store front sales at Stater Bros. will not be permitted until a new date has been determined by the California Inland Empire Council with approval of our local County Health Departments. Take Order and Online sales remain the approved methods for our annual popcorn sale (How to Set Up A Scout's Online Sales Account ).
All Show & Sell orders that were placed have been canceled. If your unit requires an inventory of popcorn to fulfill Take Orders as you receive them please contact Brian Paquette at brian.paquette@scouting.org.
An inventory, throughout the entire sale, of popcorn will be available to fulfill Take Orders for units wanting to expedite the fulfillment of their orders. The fulfillment of Take Orders can be done when a Unit is ready to combine multiple orders from their Scouts. This can be done on a weekly basis each week of the sale. An appointment will be required when picking up popcorn at the Council Office.
Any questions or concerns regarding the changes being made please do not hesitate to ask.
I've set up two Popcorn Town-Hall meetings through Zoom to allow our Unit Kernels an opportunity to discuss these changes. This meeting is not mandatory but only if you are seeking additional clarification to the popcorn fundraiser.
Tuesday August 4th at 10:00am
https://us02web.zoom.us/j/81599745117?pwd=ZTZtaVVBdFNpR2NTUDArUWdNa1cyUT09
Meeting ID: 815 9974 5117
Passcode: 7LB0FP
Tuesday August 4th at 5:00pm
https://us02web.zoom.us/j/81669716943?pwd=aG5sSkQrZytxVzJCOWRDZEdoWm9XQT09
Meeting ID: 816 6971 6943
Passcode: 3K5T25
Matt Bear | Assistant Scout Executive, CFO

BOY SCOUTS OF AMERICA
California Inland Empire Council
3. Scout Talk Videos ... for Parents
In addition to Scout talk videos for youth, to encourage kids to sign up for your unit, the National BSA has also produced several versions of a Scout Talk for adults, to help answer some of the common questions that new families ask. Check out an example below, and CLICK HERE to visit the BSA Brand Center link where you can find even more Scout Talk and recruitment resources.
4. Take the Training Challenge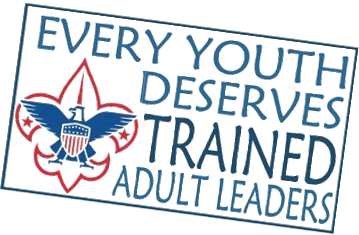 Have you taken the Training Challenge yet? There's no better time to take advantage of the BSA's online training opportunities. You can find training for any position in the BSA. Simply go to My.Scouting.org, click on "My Training" and visit the Training Library to find all the available training for your position. Every youth deserves a trained leader!
5. Family Fun Fest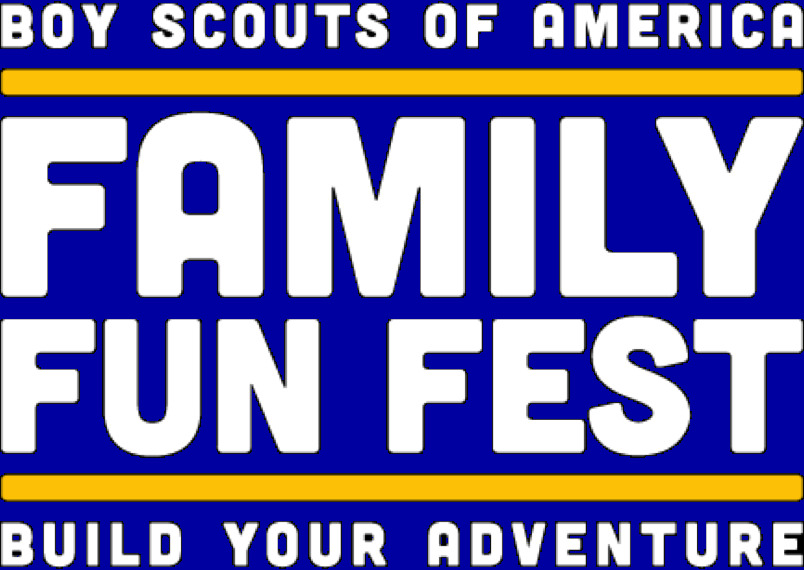 Don't forget about Family Fun Fest on August 8th! It's a virtual event for all families to experience the fun of Scouting. You don't even have to be a Scout to take part! It's a great opportunity to invite new families to get a taste of Scouting and join your unit.
Invite some of your friends and neighbors to join you! Click here to check out the website for the schedule and sign up for updates. watch and share this new video, and don't forget to join us on August 8th!
BONUS: Coping with COVID Video Series
COVID-19 has introduced a number of challenges for all of us. To help you and your family cope with some of the daily stresses and challenges created by this environment, the BSA asked national experts to give some input and answers to common issues you and your family may be faced with. Check out this video on how to deal with disappointment from cancelled events. You can find the full series by clicking the link above.
MH7SKrugman from Boy Scouts of America on Vimeo.